Arsenal Vs Leicester City: 5 things we learned – Adios, Unai Emery
Arsenal travelled to Leicester City on Saturday evening in desperate need of three points and a confidence-inspiring victory. Here are five things we learned from the 2-0 loss.
Well, if you didn't think it couldn't get any worse, it could. The Unai Emery era at Arsenal continues to spiral completely out of control, this time losing to a direct top-four rival in Leicester City. The Gunners fell 2-0 to the Foxes in a performance that, while providing a plan in the opening 45 minutes, fell into a state of utter shambles in the second half.
Here are five things we learned from the 2-0 defeat.
5. Do not blame the players
Not one Arsenal player played well on Saturday night. I wrote the same sentence after the 1-1 draw with Vitoria SC three days prior. And again three days before that in the 1-1 draw with Wolves. Not one Arsenal player is playing well.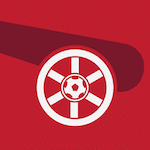 Want your voice heard? Join the Pain In The Arsenal team!
Write for us!
But the players are not to blame. That does not mean they should be completely absolved of the responsibility for their recent performances, but it does mean that they are not the sole problems in the team right now. This is a poorly coached team with the players being put into horrible situations. What can they realistically be expected to do?
Tinkering tactics, changed systems, a lack of identity, no clear-cut philosophy and system, players playing in roles that they are not suited to. This is a what's what in horrible coaching. And while the players can never be totally considered innocent, they should be a long way from the direction of criticism here.