Arsenal: 3 reasons to keep Unai Emery
As results fall off a cliff and performances continue to belie the quality of the team, Arsenal head coach Unai Emery is under increasing pressure. But there are reasons why he should not be sacked. Here are three.
The general consensus is quite clear: Arsenal head coach Unai Emery should be sacked. The tide has irrefutably turned. There is now an insatiable desire of fans to see Arsene Wenger's successor dumped from his role as head coach. But, while it may seem like the reasons to dismiss Emery are mounting up, in reality, that is absolutely not the case. There are still loads of arguments in favour of the Spaniard.
Here are three reasons why Arsenal should keep Emery.
3. Performances don't matter anyway
Everybody knows that only one stat matters in football. Who cares about shots conceded? Or expected goals? Or possession? Analytics is just a way for smart people to pull the wool over the general public's eyes. The only thing that matters is winning.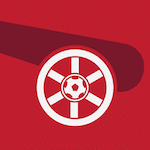 Want your voice heard? Join the Pain In The Arsenal team!
Write for us!
Performances have no relevance to being a successful team. Results are not determined by how well a team plays; they come from who can score more goals than the other, and under Emery, Arsenal have scored a lot of goals. Pierre-Emerick Aubameyang was the co-Golden Boot winner in the Premier League last year. He could not have done that without the brilliant set-up of his manager.
Results are not a byproduct of the processes that lead to them. They require grit, determination, heart, resilience, all qualities that Emery and his players have embodied brilliantly, at times, during his reign. Only idiots care about performances. They don't really matter at all, and Emery's success proves it.