Arsenal: 'Catalyst for Change' could spell Arsene Wenger's end
Arsene Wenger's time at Arsenal could finally be coming to end as the club, led by Chief Executive Ivan Gazidis, are relentlessly pushing forward for change. This, coupled with the fans anger, could well make it a reality at the end of this season.
It is a well-known fact that Arsenal are rebuilding for the future. This became clear in late November when they announced that they have hired Sven Mislintat as the Head of Recruitment and Raul Sanllehi as the Head of Football Relations. They also hired top Sky legal expert, Huss Fahmy at the end of June to sort out the contracts of existing players, as well as potential new recruits. These three key appointments will shape the future of the club for years to come.
Judging by Arsene Wenger's responses in the press conferences, he hasn't sounded much impressed about these changes taking place. His 'greek boy' taunt of Arsenal signing Konstantinos Mavropanos, a player scouted by Mislintat was evidence enough.
He also took a jibe at Mislintat stating:
"We know every single player in Europe before Sven arrived. Sometimes, in a little club in Germany, he might know somebody we might ignore."

It is pretty clear that Wenger wasn't too impressed as regards the appointment of Sanllehi either.

When he was asked about a new Director of Football back in May 2017, he said:

"No, Director of football, I don't know what it means."
Sanllehi was the Director of football at FC Barcelona and was instrumental in bringing in players of the likes of Luis Suarez, Neymar Jr, Ousmane Dembele and many others.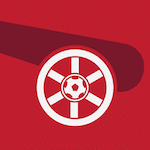 Want your voice heard? Join the Pain In The Arsenal team!
Write for us!
There have been plenty of rumours going around that Ivan Gazidis, the club's Chief Executive and primary puppet master behind the scenes, and Arsene Wenger do not see eye to eye a lot of the time. Some Arsenal fans have slowly started realising that Gazidis, not Wenger, is the best hope for the club to move in the right direction.
This January is just a glimpse of what Arsenal's new team can do, and it was all without the input of Sanllehi, one of the best in the negotiation's business, who is yet to arrive at the Emirates. It was Fahmy, Gazidis and Mislintat who flew to Dortmund and pulled off what nobody thought was possible: signing Pierre-Emerick Aubameyang.
In a space of 2 days, Aubameyang signed and Mesut Ozil extended his contract till 2021. Not the Arsenal we know over the seasons. Something has changed and it can only be good for the club. Fans have been crying out for these types of marquee signings more often and, right now, the signs are looking great for the upcoming summer transfer window.
Unless a miracle happens in the Premier league or Arsenal go on to win the Europa League, which is looking extremely difficult, Wenger could finally depart at the end of the season. The club owners kept faith in him for so long because he consistently delivered the club Champions League Football — only once has he ever finished outside the top four in the Premier League since joining the club in 1996, a truly remarkable and underrated achievement.
However, now he looks set to finish outside the top four in two successive seasons. With plenty of fans wanting him out and Gazidis acting as the 'Catalyst for Change' as he promised last season, the signs are all there that this could be the final four months of Wenger in North London.