Arsenal: Henrikh Mkhitaryan can be the new creative outlet
Henrikh Mkhitaryan had a peach of a game against Everton and shows how full of class he really is. Arsenal may have a real magician on their hands.
Saturday saw Arsenal run out 5-1 victors against a very unorganized and poor Everton side. With three goals from Aaron Ramsey, one from Laurent Koscielny and a sublime composed chip over Jordan Pickford from Pierre-Emerick Aubameyang.
With three assists from new signing Henrikh Mkhitaryan, Aaron Ramsey got his first ever hat-trick for Arsenal.
In 39 games with Manchester United Mkhitaryan racked up only six assists, so you could say this Arsenal team gives him more options going forward. With his connection to former Borussia Dortmund teammate Pierre-Emerick Aubameyang, you can only expect more goals to come.
Henrikh Mkhitaryan may feel he is living in Mesut Ozil's shadow at the Emirates, but with that game against Everton, it's clear to see he is not only emerging from that shadow, but casting a sizable one of his own.. With Pierre-Emerick Aubameyang ahead of him, among so many others, it's clear that he has all he needs to thrive in this team.
Mesut Ozil has signed a new contract for three more years at the Emirates, you can expect plenty of service to the Gabon international. Mkhitaryan and Aubameyang have this connection that you can clearly see on the pitch, they are always looking for each other. They kind of remind me of Ozil and Sanchez and how they connected so well, but with Alexis buggered off, it may fall to Mkhitaryan to fill that void.
Today's game was a test for Mkhitaryan and he passed with flying colors, assisting three and helping out defensively. He shimmied Elaquim Mangala out of touch in the first half and making crucial tackles all over the pitch. He made passes reminiscent of Alexis Sanchez and his work rate was of the same quality. His pass to Aaron Ramsey to finish off his hat-trick was of top quality. It also shows he already has an understanding of where his team-mates are and will be.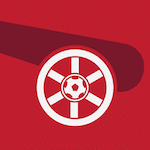 Want your voice heard? Join the Pain In The Arsenal team!
Write for us!
What is in store for Mkhitaryan?
I'm looking forward to seeing him feature in his first North London Derby on February 10th. Both he and Aubameyang should be out there. Mkhitaryan has kept Jack Wilshere and Alexandre Lacazette, on the bench which is a good sign to see. He may be that secondary outlet that has been so desperately needed after Alexis's fall from grace and the growing over-dependence on Ozil.
Arsenal should thrive with Mkhitaryan and Ozil pulling the strings behind the lethal Pierre-Emerick Aubameyang. Aubameyang has been likened to Thierry Henry and with that turn and finish today you can see why.