Granit Xhaka: The Arsenal Scapegoat
Granit Xhaka is often the scapegoat of Arsenal. But is the criticism justified? Here, I detail why I believe the Swiss midfielder is unfairly faulted.
Since his arrival from the Bundesliga back in 2016, few Arsenal players have divided opinion like Granit Xhaka. Facing continued criticism from fans and pundits alike, he continues to be the scapegoat for bad performances and results.
The fee of around £30-35 million that Arsenal paid for the oft-misunderstood midfielder is beginning to look like a pretty hefty one. With the promising talents of Lucas Torreira and Matteo Guendouzi arriving this summer to bolster the midfield, where does Xhaka fit in?
He was supposed to be the answer to fans' midfield prayers. The tough, no-nonsense anchorman in midfield who breaks up opponents play and upon whom the team can build their attacks. He had good credentials in Germany, although was prone to the occasional red card, and this filled us Arsenal fans with a sense of excitement — there was a need for that strength and brawn in midfield.
These days, I must admit that I do find myself holding my breath when Xhaka receives the ball. He can look clumsy in possession and gets caught deep in his own half far too often, and then hasn't got the pace to catch up with his man once he has been dispossessed. This is when we see the careless lunge or tug of a shirt and the resulting yellow card. The whole team is thrown onto the back foot, forced to start all over again.
He occasionally strings two great games together, but, more recently, these kind of performances seem to happen less frequently.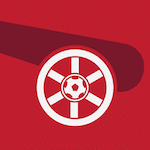 Want your voice heard? Join the Pain In The Arsenal team!
Write for us!
However, a lot of the criticism for Xhaka is unwarranted. It's unrelenting. It's like he's taking the rap for multiple players sometimes. I swear: If Arsenal lost a game 3-0 and Xhaka wasn't even in the matchday squad there would be an army of angry people on Twitter calling him out on his bad performance!
At times, Xhaka has looked like the real deal. For me, it's a straight shootout between him and Aaron Ramsey for the long-term club captaincy. When he is in the groove, he is a joy to watch. We saw reminders of what he is capable of against West Ham last weekend. He can hit a pass as well as anyone in the Premier League and fulfils a very important role in the team.
We can only hope that Unai Emery continues to have faith in him so he can regain his confidence and get that angry mob of fans and pundits off his back. It's a bit of a mystery as to why he's always blamed. A sad mystery. Because I like him. So, come on Granit, just don't listen to Paul Merson.