Arsenal: A £45 million noose for Unai Emery
According to the Daily Mail, Arsenal are set to give Unai Emery just £45 million to work with this summer. That is a noose for the Spaniard to wrap around his neck.
It was never going to be easy, succeeding Arsene Wenger. A club without a direction, plagued by expensive contracts and a squad that required a total overhaul without the buffer of Champions League income. This was a daunting task for whoever took the Arsenal manager's job.
What was clear from early on is that substantial investment in the squad was needed. You could make an argument that every single position required some form of spending. The closest position to being fully rounded out might have been striker, and even then, depth, particularly with Danny Welbeck's injury problems and imminently expiring contract, was a concern.
All of the problems that the Wenger regime left behind, the new manager would inherit. And it would then be his responsibility to solve them. As we all know, in the modern game, when any club wants to solve riddling issues related to the personnel of the squad, consistent and substantial investment is an absolute necessitate. Unfortunately, Arsenal have not been able to provide that. And Unai Emery is now paying the price, literally.
This January, Emery ceded that the club could not afford any permanent deals and would only be able to sign players on loan. They did everything they could to bring in more than just Denis Suarez, but their financial limitations were great and a slew of deals fell through because of their inability or unwillingness or both to meet the fees proposed by the selling teams.
This comes after a summer in which Arsenal spent approximately £70 million in transfer fees on Bernd Leno, Lucas Torreira, Matteo Guendouzi and Sokratis. According to David Ornstein, though, they were only intending to spend £50 million but felt that the extra investment was necessary for Emery's first season.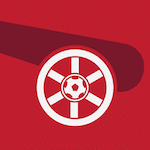 Want your voice heard? Join the Pain In The Arsenal team!
Write for us!
But that isn't really all that much. Manchester City spent almost all of that on Riyad Mahrez alone. Liverpool splashed £100 million on Naby Keita and Fabinho, among others. So while £70 million may seem like a nice spending spree, even with the January investments in Henrikh Mkhitaryan and Pierre-Emerick Aubameyang, it is not nearly enough to make up ground on the elite in the Premier League.
And now, according to the Daily Mail, — I accept that that is not the greatest source in the world — Emery's budget is set to be approximately £45 million this summer. That could increase due to player sales and qualification for the Champions League, but it is not a great starting point for a manager hoping to claw back some serious losses on his rivals.
This Arsenal squad is in dire straits. It does not require touching up here and there, fine-tuning with the odd player each summer. They need to redecorate the whole house, not paint the odd wall. And that requires substantial spending. £45 million is just a noose for Unai Emery.