Arsenal: When will Ainsley Maitland-Niles learn?
Ainsley Maitland-Niles allowed his composure to turn into complacency on Sunday and it cost him once again. When will the Arsenal prospect learn?
It is Ainsley Maitland-Niles' greatest strength. Unlike many young players who step into the unique and intensified pressures of senior football, from the very first moment the Arsenal youngster took to the pitch as a first-team player, he was remarkably composed on the ball. And not just when he had time to be so.
Unlike others who are masters of ball manipulation when they are allowed to be but sink into schoolboy level play whenever there is even the hint of a defender being nearby, Maitland-Niles is as comfortable at receiving the ball when under pressure as he is without it. It is a rare — and special — skill.
But it is also greatest weakness. While Maitland-Niles confidence in his own ability is what makes him such a fascinating prospect, when he allows this self-belief to creep over the line from help to hindrance, turning into complacency and unawareness, it harms not just his own individual performance but also that of the collective team, as evidenced by his calamitous own goal in Sunday's 2-1 defeat to Barcelona.
The goal was not solely his fault. Poor communication with Bernd Leno was also a key culprit here. But it had been coming. A series of different moments before then saw Maitland-Niles invite trouble into his house because he carelessly left his door open, thinking it would be safe. He overestimated his own ability and was caught out as a result.
As a one-off occurrence, this is palatable. Not ideal, of course, but understandable. Mistakes happen, and slating a young player for making them serves very little purpose indeed. But when it becomes a regular happening, a repeated problem that is seemingly not learnt from and addressed, questions should be asked.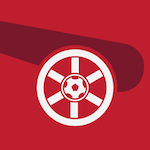 Want your voice heard? Join the Pain In The Arsenal team!
Write for us!
The reason why first-team minutes are so essential to the development of young players is that they can make mistakes and learn from them, subsequently developing their game and improving. But if an individual is making the same errors over and over again, are these opportunities really making a difference to their progression?
This naive overconfidence is not a new problem. I have been writing about it for over a year now, saying that Maitland-Niles could develop into an excellent player if he irons it out of his game. And this is the most troubling aspect. The soon-to-be 22-year-old has had plenty of opportunities to prove that he is at the very least trying to solve these vulnerabilities. And yet, the results suggest that he isn't.
It is not over for Maitland-Niles, not by any stretch of the imagination. He still has an enviable skill set that is good enough to feature for Arsenal. But he needs to start learning his lessons, because if he doesn't, he will not improve.