Arsenal: The Unaidentity crisis
It has been more than 15 months since Unai Emery took over from Arsene Wenger. Not only do Arsenal lack defensive solidity; they also lack something very important to fans everywhere: a distinct playing identity.
There is no argument over the fact that Arsene Wenger revolutionised English football. He introduced to fans a very distinct playing style, affectionately labelled as 'Wengerball'. It was essentially a hybrid between tiki-taka and free-flowing football, coupled with individual brilliance to make up an effective and aesthetically pleasing identity that was at the time something English shores had not seen before. Arsenal probably played some of the best football in England at that time. How distant that now feels.
Under Unai Emery, winner of three consecutive Europa League titles, not only do Arsenal look dull and defensively suspect — they conceded 51 league goals last season; their conservative approach in league games has been a problem. They have barely scraped past relegation-threatened teams and look shambolic away from home, putting in haphazard displays as a collective with no distinct playing style as such.
While Emery has tried to implement Pep Guardiola's pioneering 'playing out from the back' style, he has had little success with that. The centre-backs seldom look comfortable with the ball at their feet and end up giving away possession to the opposition more often than not, while the central midfielders have to drop deep to support and bring the ball into play from the feet of the defenders with their backs to the opposition, leaving them blindsided and vulnerable to making mistakes and losing possession in dangerous areas.
It has been visible that Emery has tried to use his full-backs as an additional threat down the flanks. Arsenal cross the ball a lot more than they were used to, evident by the fact that they put in 605 crosses in Emery's first season compared to 572 in Wenger's last. However, Sead Kolasinac and Ainsley Maitland-Niles, Arsenal's most-used full-backs under Emery, are not known to be exceptional at crossing the ball and while both Kieran Tierney and Hector Bellerin are better players than Kolasinac and Maitland-Niles respectively, it will be some time until they are at their best (Tierney, though, has looked decent in his two senior appearances to date).
But will the return of two full-backs be enough to turn around Arsenal's fortunes? It seems a little ambitious to say that it will. This is mainly because the team lacks identity as a whole, more than just lacking two full-backs who can cross the ball. They are completely reliant on moments of individual brilliance from the prolific Pierre-Emerick Aubameyang to bail them out of losing situations, and that is a clearly unsustainable way of building a team.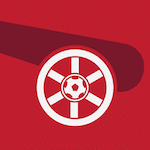 Want your voice heard? Join the Pain In The Arsenal team!
Write for us!
Oddly enough, the conservative Emery likes to play with much more freedom and fluidity in the Europa League and domestic cup competitions against inferior sides. This stands in stark contrast to his cautious, steady approach in league games, making Arsenal a rather boring proposition to watch, much like Manchester United. There is no attacking impetus, as is synonymous with the club. Just dull football, coupled with defensive lapses and a swift counter-attack once in a while.
Some fans are losing patience with Emery, just like the majority of the Barcelona fans are with Ernesto Valverde, the reason being the same: The manager is deviating from their style of play and trying to replace it with well, nothing, to be honest. Scrappy wins and draws against relegation-threatened teams only cement this argument. Plus, his treatment of Mesut Ozil, the club's highest-paid player and a man who perhaps personifies 'Wengerball' with his charismatic playing style, has seen him draw flak from a portion of the fan base.
So, even if Arsenal successfully break into the top four this season, which is a more a consequence of others' failings than their quality, will fans continue to endure with Emery's current footballing approach or lack thereof? The very fact that I am asking the question should be concerning to most.