Arsenal: Time for common sense with Nicolas Pepe
Nicolas Pepe has failed to live up to his price tag. But that doesn't mean the Arsenal record signing is a 'bust'. It is time for a little common sense.
Arsenal fans had great expectations when the club shattered their transfer record to sign Nicolas Pepe from Lille this summer. Unfortunately, after some encouraging early returns, Pepe has been largely underwhelming in his debut campaign. This has led to much consternation among the fan base, with some going so far as labelling Pepe a 'bust' on social media. Arsenal legend Martin Keown threw even more fuel on the fire when he recently quipped, 'Lille must the laughing all the way to the bank.'
While some of the criticism of Pepe has undoubtedly crossed the line between reasonable and hyperbole, it is impossible to downplay the fact that he has not been the dynamic attacking winger everyone expected. That being said, perhaps it is time for a fresh perspective on the Ivorian.
First of all, Nicolas Pepe is not a bust. However, he is not yet a £72 million player either. It's important to remember Pepe's 'club record' transfer fee is going to be spread out over five years. Given the well-known restrictions on Arsenal's transfer budget last summer, it's hard to imagine the initial payment to Lille was much more than £15 to £20 million.
This is why looking at Pepe in that price range instead of a club-record signing is a much more equitable metric to gauge his performances this season. In retrospect, Lille's willingness to work with Arsenal on such an extended payment plan is reflective of the reality: Pepe is an unfinished product. In fact, it only took a handful of fixtures for one of the most glaring holes in Pepe's game to be exposed.
Every defender in England got the book on Pepe when he was in alone vs. Liverpool's keeper and couldn't take a shot on with his right foot. Since then, opposing full-backs have sagged inside and dared Pepe to beat them on his right side. This tactic has proven incredibly effective at blunting the most lethal aspect of his game: his left foot. For all his pace and trickery on the ball, Pepe can expect to struggle in England until he develops his weak foot and learns to exploit the open space available to him down the right flank.
There is also a more recent precedent Arsenal fans can study when assessing Pepe. Two years ago when Alexandre Lacazette arrived from Lyon for what was then a club-record £47 million. He hit the ground running and scored in his first appearance. However, as the season wore on and the intensity of English football took its toll, Lacazette hit the wall and experienced an extended run of bad form where he looked about as out of sorts as Pepe does right now.
It wasn't until Lacazette's second season, with the benefit of some added muscle and a better understanding of the Premier League's rigorous demands, that he developed into a fan favourite and Player of the Year. This is why it may well be next season before Arsenal fans see the best of Pepe.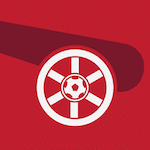 Want your voice heard? Join the Pain In The Arsenal team!
Write for us!
It is also worth noting that Pepe isn't alone in his struggles. Pierre-Emerick Aubameyang's brilliance aside, Unai Emery's attacking approach has been subpar in terms of both setup and effectiveness all season. Making matters worse, Lacazette's injury has robbed Arsenal of the one player on the roster capable of playing with his back to goal and laying the ball off to Pepe. At the end of the day, it is difficult to imagine Pepe at his best until Emery figures out a way to get the entire attack flowing.
With the benefit of hindsight, it's safe to say the initial expectations for Pepe were probably unreasonably high. He's not the second coming of Eden Hazard yet. But he's certainly not the next Gervinho either. On the plus side, Pepe has exhibited an extremely cultured left foot, bags of pace and good quality on the ball. Knowledgeable people who see him practice every day, like Robert Pires and Emery, are still very bullish on his future.
However, as it stands right now, his game is simply not complete enough for him to consistently set the EPL on fire like he did Ligue 1 last season. That day may come, but in the meantime, Arsenal fans are just going to have to take the long view and be patient with Pepe.