Arsenal: Alexandre Lacazette is not going to say anything else
Alexandre Lacazette has said that he and his Arsenal teammates are working hard to right the ship and are in full support of head coach Unai Emery. It is nice to hear, but he is hardly going to say anything else.
Arsenal are in a rut. They have not won in their last four Premier League matches, have only won once since September 22nd, and, stretching back to the end of last season, have just 24 points from their last 19 matches. That is not far off relegation pace over the course of half a season.
As a result of their poor results, even poorer performances, and a general lack of hope for the future, there is increasing pressure on head coach Unai Emery. Fans have turned on the Spaniard in recent weeks, most wanting him sacked, and the club had to come out and officially back their manager after Saturday's 2-0 loss to Leicester City.
There are also questions regarding the players' support for their head coach. The body language is negative and down-heartening on the pitch, there is increased tension on social media, with certain players liking posts reflecting poorly on Emery, while that same effervescent togetherness of last season is difficult to find this time around.
In the midst of this, Alexandre Lacazette came out in support of Emery, stating:
"Obviously we're not at the top of our game at the moment, but we remain leaders in the Europa League, we're still in the running in the championship. I think now we just need to work on keeping things calm and moving forward with that. We're working together every day on a constant basis to pick up the slack. The group definitely supports the coach and I'm sure the club does as well. We're a very tight group and we're doing everything we can to improve."
Now, such comments seem rather encouraging. The squad is still together, working for the progress of the team, while they are all working for their head coach to turn around their fortunes. But in reality, Lacazette was hardly going to say anything different.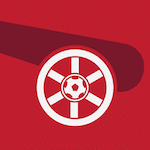 Want your voice heard? Join the Pain In The Arsenal team!
Write for us!
These comments from an Arsenal.com piece on the official club website. If he is not going to publicly criticise Emery is any context, which, as an experienced and self-aware professional footballer, he isn't, he is most certainly not going to slag off the manager of the club via their own media channels.
In reality, this is not what the players think. Or at least, this is not proof of what the players think. It could be the case that Lacazette is telling the truth, that he and his teammates are working hard to turn things around and they believe in the project at the club. But these comments are not proof of that.
By body language, the general feeling around the club, and reading between the lines a little, there are plenty at Arsenal who are not the biggest fans of Emery. Lacazette's public comments may suggest otherwise, but he is hardly going to say anything else.