Arsenal: Be careful with Matteo Guendouzi
Arsenal have heavily relied on 20-year-old Matteo Guendouzi this season. But as they experienced with previous young talents, they must be careful with how they use him.
Arsenal have always wanted to bleed young players into the first team. It is a crucial part of their identity as a club. Ever since Arsene Wenger arrived and turned the club upside down, it always has been, and after his departure in 2018, it will continue to be.
One of the pitfalls of leaning on young players is their lack of developed physicality. They are naturally inconsistent as a result of this, struggling to replicate their performances over and over again. They can also tire physically as a long and arduous season rumbles on.
It is this last problem that has caught Arsenal out in the past. In the 2010/11 season, Jack Wilshere, at the tender age of 18, burst onto the first-team scene. Never had he been a regular in the senior side before that season, then, suddenly, he played 35 games in the Premier League, totalling over 2500 minutes. It was a major physical toll on a teenager and, in the end, it would cost him his physical health.
Wilshere struggled mightily with ankle problems throughout his career, never quite recovering from Wenger riding him into the ground. Because of the lack of other options in the squad that Wenger could turn to, Wilshere was used as a veteran player, like his midfield mate, Cesc Fabregas. But his body was not physically ready for such a toll. Wenger, though, ignored the signs and ploughed ahead with starting Wilshere in almost every game.
Fast forward almost a decade and Arsenal are again relying on an extremely young central midfielder to play almost every minute of every game. Like Wilshere, Matteo Guendouzi is a young phenom. Already drafted into the French national team, the 20-year-old has established himself as Unai Emery's number one central midfield option.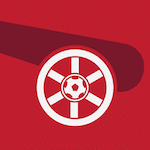 Want your voice heard? Join the Pain In The Arsenal team!
Write for us!
That is a very exciting prospect. He is a tremendous talent and has a wonderfully bright future ahead of him. But like with Wilshere, Emery is also at risk of running him into the ground. Last year, at 19, he played north of 2000 minutes in the Premier League alone. He played approximately 3000 minutes in all competitions.
This season, Guendouzi has already played 1053 minutes in the league alone. He has featured in close to another 100 minutes in the Europa League. Only two players have played more minutes. One of them is Bernd Leno. Guendouzi has only been rested for 37 minutes in the league this season. He is being run into the ground.
It is obviously tempting to play Guendouzi in every single game. He is an excellent player and has thrust himself in front of every single other midfielder in the squad. But at 20 years of age, his body is still developing, his physical consistency is not yet present and injuries will come if he is overused. Arsenal must be careful with Guendouzi, however brilliant he may be.