Arsenal miss Santi Cazorla as much as he misses Arsenal
Santi Cazorla has said that he misses Arsenal dearly since his departure in 2018. But it is not a one-way split. The team misses him just as much as he misses it.
Santi Cazorla was never fully appreciated at Arsenal until his latter years. The diminutive Spaniard who no one could decipher whether he was right or left-footed only found his true calling at the club when he dropped deeper into central midfield.
Initially signed as a wide player and used as an attacking midfielder in Arsene Wenger's fluid midfield set-up, it was his use as a deep-lying, press-resistant playmaker that saw his true value recognised by supporters and coaches alike. His twisting, slaloming dribbling made him tremendously difficult to tackle, while his two-footedness helped him distribute quickly and accurately.
Cazorla has long left his the Gunners. His official departure was in 2018 as his contract expired, but his playing ended in 2016, a horrific ankle injury requiring several surgeries and extensive rehabilitation meaning he did not play a game of football for two years.
Now back at Villareal and flourishing, Cazorla reminisced about his time in north London, his desire to one day return and his regret at missing out on a proper goodbye:
"When you are at a big club like Arsenal, sometimes you don't realise what it means to be there until you are gone. I never got to say a proper goodbye. It was the biggest team I played for in my career and I miss everything about Arsenal. I don't know what my legacy is there, you would have to ask the fans, but I want to say thank you to them all. I would like to play at the Emirates one last time before I retire."
But while Cazorla is wistful about his time at the Emirates, wishing his fitness back into being such that he might still be with the team he loves, this rose-tinted reminiscing is not a one-way street. Cazorla may miss Arsenal, but Arsenal miss him just as much.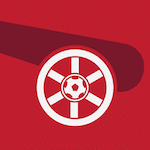 Want your voice heard? Join the Pain In The Arsenal team!
Write for us!
Ever since his injury in 2016, the team has repeatedly displayed an inability to play out from the back. Granit Xhaka is the antithesis of Cazorla in possession, slow and cumbersome, painfully reliant on one foot, while his partners, Lucas Torreira, Matteo Guendouzi and Aaron Ramsey all have different shortcomings when it comes to building from the back. Cazorla was the ideal linking piece. You take that out of the team and everything falls down.
Even this season, with the introduction of Dani Ceballos, another fleet-footed Spaniard with the skill and slipperiness to evade challenges and progress play, Unai Emery's outfit have lacked the silky control and creativity that Cazorla provides. Guendouzi is all-action, but he is not exactly calm. Xhaka is demonstrative but ponderous. Torreira is ratty but limited.
Cazorla may miss his time in north London. He may miss the feel of the club, the vibrancy of the team, the beauty of the football. But he is not the only one. The Gunners miss him too, and even now, three years after his last game for them, they are yet to truly replace him.