Arsenal: Only one winner between Unai Emery and Lucas Torreira
Lucas Torreira's agent has confirmed that his client is not pleased with how he is being used by Arsenal head coach Unai Emery. If it comes down to a choice between Torreira or Emery, there is only one winner.
Unai Emery is struggling as Arsenal head coach. Four wins on the season, just two points from their last four games, and a growing majority of fans calling for him to be fired as the lack of identity, attacking creativity and freedom, and progress frustrate and disappoint.
At the heart of Emery's mismanagement has been his use of players. Whether it be his isolation of attacking players, providing them with no foundation to attack from, exposing his defenders in back threes, or his continually confusing central midfield set-up, Emery has repeatedly made curious selection decisions that have derailed his side.
Perhaps the one player to suffer the most from Emery's strange tactical decisions is Lucas Torreira. The ankle-snapping, destructive defensive midfielder has largely been used in a more offensive manner, with Emery highlighting his strong high-pressing qualities off the ball, arguing that they are more effective when utilised higher up the pitch.
But Torreira's performances, while still perfectly solid, such is his ability, have dipped as a result of this tactical change. He is not nearly as effective as he was this time last year. And now, he is beginning to question his future at the Emirates as a result.
Torreira's agent, Raffaele Bentancur, spoke to Radio Marte this week. His comments were concerning, to say the least:
"Anything is possible in football. Torreira is happy at Arsenal, although the change in role has not made him happy. It must be said that this year the whole team is not doing well. But I believe Arsenal wants to keep him."
Bentancur also revealed that Torreira was close to signing with Napoli when he moved to north London and spoke of his client's appreciation for the club:
"It is true, Napoli wanted him, but there was economic distance between their offer and Arsenal's. Carlo Ancelotti personally tried to take him to Naples and if talks with Arsenal had broken down, he would've gone to Napoli. However Arsenal was his choice, English football was more suited to his skills. Torreira felt bad about missing out on the move to Naples. Why? Because he is Uruguayan, and because he wants to close his career at Boca Juniors, and Napoli is very similar in atmosphere to Boca."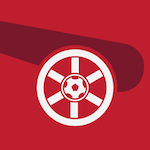 Want your voice heard? Join the Pain In The Arsenal team!
Write for us!
Quite frankly, if this impasse turns into a Torreira-or-Emery debate, there is only one answer that the Gunners should be considering. While usually, the manager should take priority, in this instance, one has proven that they can be useful to the club, while the other routinely proves that they are holding the club back.
Torreira is might not be a world-class defensive midfielder, but he has certainly proven to be extremely effective in that role, far more than Emery has proven his quality as a head coach. And with a superior head coach in place, there is no saying that Torreira could not forge a role at the base of the midfield for the next decade.
Emery is alienating his own players. He has already done so with Mesut Ozil. He is now replicating it with Torreira. At some point, a decision of who's side the club is on must be made, and at present, it shouldn't be Emery's.