Arsenal: Freddie Ljungberg should be contender, but nothing more
Per James Olley of the London Evening Standard, Freddie Ljungberg is a contender for the permanent head coaching position at Arsenal. But as the search for Unai Emery's successor progresses, that is all he should be.
It was only 18 months ago that Arsenal were making the biggest decision of their past 20 years. Arsene Wenger had begrudgingly offered his forced resignation earlier that season. The club needed to usher in a new era, and that meant hiring a new manager.
It took less than two years to realise that they made the wrong choice. Unai Emery was a curveball appointment, seemingly coming from nowhere to sweep ahead of Mikel Arteta in the final stages of the interview process. He was the wrong choice. Because of that mistake, the Gunners are now back to square one, looking for a new head coach. They cannot afford to make the same error.
Who the club appoints as their next head coach is a huge question. There have been a myriad of candidates linked to the role, from proven winners like Massimiliano Allegri and Carlo Ancelotti to Premier League stalwarts like Brendan Rodgers, Mauricio Pochettino and Nuno Espirito Santos. Then there is the likes of Patrick Vieira and Mikel Arteta, the highly touted former players, as well as the young guns of European football, Erik ten Hag and Julian Nagelsmann.
But amidst all of these names is Freddie Ljungberg, the current interim head coach who inherited the temporary position from Emery last week. After only one year as the under-23 head coach, Ljungberg has very little coaching experience and is largely viewed as a temporary, quick-fix solution. And yet, just by the fact that is currently the man in the job, he cannot be completely written out of the long-term equation.
And, according to James Olley of the London Evening Standard, Arsenal are not disregarding Ljungberg as a potential long-term solution. In fact, they very much see the Invincible as a potential permanent head coach of the club.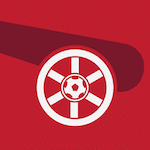 Want your voice heard? Join the Pain In The Arsenal team!
Write for us!
Now, while it would be foolish to not at the very least have the caretaker manager as someone who is in the running to be the permanent manager, it would be equally ill-advised if the Gunners dived headfirst into the Ljungberg experiment before a sufficient sample size of evidence can be properly analysed.
As Manchester United are currently proving with Ole Gunnar Solskjaer, it is dangerous to get caught up in the euphoria of a former player being the manager. This is not to say that Arsenal should simply rule Ljungberg out because Solskjaer is now struggling. That would be ludicrous. Rather, there must be an extremely high bar for Ljungberg to reach to be considered a genuine head coaching option.
It would be wonderful to see Ljungberg flourish and thrust his name into the head coaching ring. But at this early stage, he must be nothing more than a contender. Arsenal cannot afford to make another mistake.