Arsenal: Reloading the Gunners post Unai Emery
Post Unai Emery, Arsenal are spinning forwards. And as they wade through future managerial prospects, one theme remains: innovation to reload the Gunners.
With the sacking of Unai Emery, many of the same questions persist at Arsenal. The Gunners appointed Freddie Ljungberg as caretaker manager until a full-time replacement can be found. But while Ljungberg is an Arsenal man and one with great aspirations to manage, the club shouldn't fall into an Ole Gunnar Solskjaer-type trap. The Swede can be given time to mould the team as he sees fit, if Arsenal should decide to wait in approaching the likes of Mikel Arteta or Mauricio Pochettino, but committing to him rashly would be ill-advised.
Ljungberg shouldn't be given the keys to the club unless he shows progress across the board, from a more organised and dependable backline to crisper passing and midfield control. In addition, refined attacking precision with the many pieces at his disposal could accentuate Ljungberg's case further should he be able to do so; only then can his hiring on a permanent basis be deemed as progressive and not reactionary and impulsive.
It is unfair to judge Ljungberg on Sunday's performance in a 2-2 draw with relegation-threatened Norwich City. Little time existed for the new head coach to acclimate to his new first-team role. While all the players know Ljungberg with varying degrees of intimacy and he is certainly known and respected in the club currently as well as historically, it is foolish to think that he could enact such wide-ranging change in the matter of several hours.
Where the Norwich City fixture was a proper gauge for Arsenal was in their response. How would the players, coaches and club react to the sacking of Emery, the injection of attitude and expectation from Ljungberg, and an increasingly precarious position in the table? Well, predictably, in a flat, uninspiring manner.
The defence was never going to magically reset itself upon the release of Emery, but this was as shocking as ever, Shkodran Mustafi swiftly proving why he had not been involved up until this point. Meanwhile, Pierre-Emerick Aubameyang once again bailed out a lacklustre attack and Bernd Leno was required to make several excellent saves simply to rescue a point.
While it can be rationalized that Ljungberg and his tenacity can and will make an impact for however long he remains caretaker of his former club, questions remain. And it is worth wondering how the footballing community would react to a rejuvenated Arsenal with an attack to match. Energising that attack is the surest way to win matches, and to win the hearts of the Arsenal supporter — that's certainly what Ole Gunnar Solskjaer tried to do in Manchester, after all. Hell, that type of attack may even stand to protect the vulnerable backline. Ljungberg has his hands full moulding this still malleable team but the clay cools by the minute. Time is of the essence.
Should Ljungberg prove to be ill-prepared or ill-fitted for the position, other candidates persist. Arsenal have been linked with Mikel Arteta since the last time the manager position was vacant. To many, it was a shock that Arteta didn't get the job, as reports suggested he was in advanced talks with the club at the time Emery was ultimately chosen. He has also been linked to Everton recently with the Toffees own woes associated with Marco Silva, though the Gunners appear to be in the driver's seat.
While Arteta would bring innovation from the Pep Guardiola coaching tree, which of course extends back to Johan Cruyff, he also played in the Arsene Wenger heyday. It is a true mix of history, legacy and innovation.
But there are other options, those with greater experience of senior coaching. Former Tottenham Hotspur manager Mauricio Pochettino has been mentioned as a potential candidate. While some reports have suggested that Pochettino is not, nor would ever be interested in the Arsenal gig, others have said he is keen to return to the Premier League. He has has a vision and passion entirely of his own, one that was no longer compatible with Tottenham moving forward. A little revenge for an uncouth sacking could be aided with a North London twist.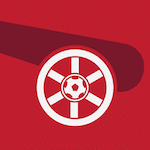 Want your voice heard? Join the Pain In The Arsenal team!
Write for us!
One final name to throw into the ring, even if he has not been extensively mentioned in the media, is Julian Nagelsmann. The RB Leipzig manager has his team in second in the Bundesliga, fighting for the title, this coming after he got Hoffenheim into the Champions League. The young manager's innovations could be desirable in England, and what better English team than the one that changed the modern game through Wenger's professorial approach?
Innovation towards attacking football is the common thread between the three mangers. It is a trend that returned to English football through Arsenal and Wenger, but now it is a concept in dire need at the Emirates.
If Arsenal could gain any of the aforementioned mangers in the instance that Ljungberg's administration is deemed unacceptable, the future is noticeably brighter. Returning the club to prominence by the means they once bossed will require doing things a bit differently, a variation on a theme, if you will. Whoever can bring this to fruition will be welcomed and beloved, just as previous greats have been also.