Arsenal: At least Freddie Ljungberg faces the music
After Arsenal's loss to Brighton, Freddie Ljungberg simply stated that his team did not play well enough. Unlike Unai Emery, at least he faces up to the music.
One of the more frustrating elements of Unai Emery's management in his latter months was the way he assessed matches in his post-match press conferences. Even when his Arsenal team were thoroughly outplayed, he would argue that they executed the gameplan he wanted them to and only lost because of the small margins here and there, despite being outshot 500-1.
It was as if he was either unwilling to admit that his team were not good enough to cope with relegation-threatened Watford or Southampton, blind to the actual problems that pervaded through his team, or if he genuinely — and wrongly — believed that his team actually played well. Whichever is true, it does not reflect well on his management.
On Thursday night, Arsenal put in a painfully Emeryian performance. Bar a 15-minute period in the second half, they were flat, ponderous, slow, lacked energy and intensity, were played off the park at times, and conceded far too many opportunities, Bernd Leno coming up trumps time and again.
When asked about his team's performance in his post-match press conference, interim head coach Freddie Ljungberg did not hold back, highlighting the ineptness of the first-half showing and contrasting it to the positive period after half-time:
"We're disappointed to lose at home. The main thing is we didn't show up in the first half. We were very passive and we had a chat at half-time, made a tactical change and all of a sudden we looked like a team. For 20 minutes or so we really pushed them, scored goals and thought we could win the game, but VAR was correct. That's how we have to play the whole game. I said to the players that you can't give away a whole half to any team in the Premier League. That's what we need to learn from."
This is not to completely absolve Ljungberg of the blame. While he is far from the primary reason Arsenal lost on Thursday night, given that he has had a week and only three training sessions to work with his players, including having to deal with a weekend match against Norwich City, his team selection was problematic, falling for the same mistakes of his predecessor.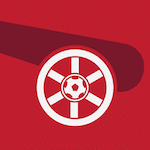 Want your voice heard? Join the Pain In The Arsenal team!
Write for us!
But the first step to fixing a problem is admitting that you have one. The second is then correctly diagnosing that problem, recognising the source and understanding how you can change things to reverse the results. For Emery, this was what he was either unable or unwilling to do. We will find out if Ljungberg has the awareness to self-scout, but he is at the very least willing to face the music, which is a step in the right direction.
Arsenal did not play very well against Brighton, especially in the first half. They were outpassed, outmanoeuvred, outfought, outworked and outplayed. There was no reason to praise any element of their first-half performance. And so, that is precisely what Ljungberg did not do.
It remains to be seen whether Ljungberg can now fix the problems the exist within the team. On that, as always, time will tell. But at least he is willing to admit that there are problems. He faced the music, and that is a good start.