Arsenal: Stan Kroenke, this is on you
Arsenal have not won a league game in two months. They are ten points off the top four. They are five points above the relegation zone. Stan Kroenke, this is on you.
No win in nine games. Five points off the relegation zone. 10 points off the top four. No league win in two months. The worst run in 42 years and their worst start to a season since 1977, also 42 years ago. 26 points in the last 22 games. For over half a season, Arsenal are accruing points at relegation pace.
Dig a little deeper and the statistics are even worse. The Gunners have now faced 52 shots in eight home league matches. That is more than they did in 19 Highbury matches in the Invincibles season. In their last three matches against Watford, Southampton and Brighton, there were out-shot 82 to 31. They have now allowed 253 shots this season, 15 more than Manchester City allowed all of last season.
Whatever way you want to slice it, however you might want to spin Arsenal's recent form, this is diabolical, from top to bottom. From poor performing players who talent belies their actual effectiveness and production to clueless head coaches and listless board members. This is a rudderless club — I would describe it as 'directionless', apart from it isn't directionless. There is a very direction: down.
This is what happens when the club is negated, when the owner remains silent, distant, disinterested, when the finances are more important than the football, when winning becomes secondary and mediocrity, as long as it is revenue-lined mediocrity, is accepted. This is what happens when Stan Kroenke owns a football club, and it is a sad existence indeed.
Per Orbinho, in the nine seasons pre-Kroenke, Arsenal had a win percentage of 59.5%. That dropped to 58.8% when he had a minor investment. Then it dropped further still to 56.5% with a major investment. And since when he took sole ownership? 49%. And you can now add two more winless matches to that percentage.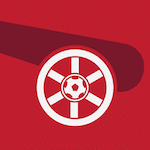 Want your voice heard? Join the Pain In The Arsenal team!
Write for us!
Obviously, these stats do not tell the whole story and there are other factors involved. The period of Kroenke's sole ownership, for example, aligns with the tenure of Unai Emery. But when taken over such a large sample size as these are, it is easy to see where the real blame lies: at the door of the absent American.
Per football finance expert Swiss Ramble, From 2008 to 2017, only two teams in the Premier League received zero investment from their owner: Arsenal and Middlesbrough. One of those is playing in the Championship and has not been in England's top division since 2017. The other might well follow suit in the near future.
Kroenke is a cancer. He is a ruler, dictator, an absent father, someone who cares nothing for the club, the team, success, the supporters. He is the reason Arsenal are in their present crisis. And until he leaves, they will not exit from it.