Arsenal: Nicolas Pepe glimpses must now translate
Nicolas Pepe put in his best 45 minutes of the season in Arsenal's loss to Brighton on Thursday night. That must now translate to more consistent performances and production.
Struggling for width and offensive firepower, interim head coach Freddie Ljungberg needed to change something. Arsenal were 1-0 down to Brighton and Hove Albion, had created very little in the final third, and struggled to show much offensive invention, space a major problem with two inverted wingers.
Ljungberg to his £72 million man, someone he left on the bench just four days prior and had seemingly slipped down the pecking order in the squad. On came Nicolas Pepe, and the former Lille winger proceeded to put in his best 45 minutes of the season.
Pepe was a livewire. He drove at defenders, skipped past Dan Burn time and again, gots shot off at goal, and injected some life and intensity into a previously limp and listless team. The threat he posed every time he received the ball forced the Brighton defenders to drop off an extra couple of yards, thus creating space for both himself and those around him. It is not a coincidence that Arsenal enjoyed their best attacking moments during the first 20 minutes of Pepe's introduction.
But while a brief 45-minute showing was certainly encouraging, especially considering how his time in north London has gone thus far, fleeting performances here and there is not what the Gunners were hoping for when they broke their club transfer record to sign him. They expect Pepe to deliver each and every time he takes to the pitch, scoring goals, creating chances and winning matches.
Pepe, to his credit, recognises that. Speaking with RMC Sport earlier in the week, prior to his excellent performances against Brighton, he spoke of the importance to win back his place in the team by working hard in training and impressing when he gets the opportunity to: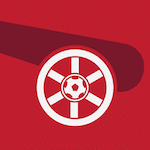 Want your voice heard? Join the Pain In The Arsenal team!
Write for us!
"I would say that my start has been a bit negative. Based on my own expectations of myself, I expected a bit more. I expect more and it is up to me to work hard and make the difference in each match. It is normal for people to criticise me as much as they are doing because I am not making the difference in each match. I understand them. It is certainly up to me to reverse this situation through hard work <…> Right now there are some players who are playing others who are not. That's football, it's like that. It is the coach who decides. If I am on the bench, it is up to me to put the work in to get back in the starting XI."
There are plenty of problems with the Arsenal team. They run far deeper and wider than any one player. Consequently, it is extremely difficult for Pepe to adapt to a new league, country and culture, all the while settling into a club in crisis, the entire organisation lacking direction, definition and confidence.
That said, he is an extremely gifted player. But can he now be a productive one? Arsenal have plenty of talented players, but they do not have many productive ones. It is time, then, for Pepe to translate his encouraging performance into consistent production.