Arsenal: Ainsley Maitland-Niles should follow Bukayo Saka
Playing out of position, Arsenal youngster Bukayo Saka worked hard and shone on Thursday night. Ainsley Maitland-Niles could do with taking a page out of his book.
It would have been easy for Bukayo Saka to moan. After Freddie Ljungberg was made interim head coach at Arsenal, he might have hoped that his first-team prospects took a rather sharp uptick in good fortune. Ljungberg knew him from their time with under 23s, had spoken very highly of his talents, and was keen to thrust some of the younger players into the first team, Saka chief among them.
But after three Premier League matches, the 18-year-old had played just 12 minutes, all of which had been extremely poor ones when he struggled in the final moments of a 2-2 draw with Norwich City. Saka would have to earn his opportunities.
When Thursday night's Europa League match against Standard Liege came around, then, he must have thought that this was his chance to shine. He would play as an attacking player in a vibrant team in a competition with little pressure. Then came the teamsheet. 3-4-3. Saka at wing-back.
Not only that, but when Ljungberg did switch to a back four in the second half, Saka was not promoted to his usual left-wing berth. He moved backwards, to left-back, where he was shackled with far greater defensive responsibility. And yet, despite being played out of position, he flourished, as his excellent goal and assist illustrate.
After the match, Ljungberg was keen to praise his teenage sensation:
"He was amazing. I think he was a bit upset with me before the game that he had to play wing-back and then full-back! Because he doesn't like it so much. But no, he's a tremendous talent and you could see it here again. His final ball and the last bit is always effective and there's always an end product to his work."
Contrast that to how Ainsley Maitland-Niles has handled his switch to right wing-back and right-back. While his playing out of position has been more longstanding and thereby offers greater reason for gripe, he has not exactly taken the situation well. This is what he said to Sky Sports earlier this season: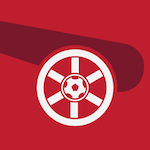 Want your voice heard? Join the Pain In The Arsenal team!
Write for us!
"It's not where I would choose to put myself in the team, as I'm an attacking player by trade. That's all I can try to bring to the team. I'm still learning the defensive side, so when players are running at me, and they're throwing skills at me, I'm still learning how to deal with that. It's always nice to have one main position where you play, and everyone else gets to play in their main position, so hopefully it's just a matter of time before I can do that too."
Maitland-Niles may feel aggrieved that he has not had the opportunity to prove his worth in midfield, whether centrally or out wide, but he must also accept that he is a part of a professional and competitive squad. He will not simply waltz into the team with the same carefree attitude with which he plays the game. Talented he may be, but his opportunities will not simply be handed to him, and by bettering himself at full-back he will provide himself with greater chances to play regularly, thus working his way into the team.
Saka has made his opportunities, whether it be as a winger or full-back; Maitland-Niles has not. It might, then, be time for him to stop complaining and take a leaf out of his younger teammate's book.