Arsenal: Mikel Arteta no guarantee
Arsenal might well be chasing Mikel Arteta as their new head coach. But as Pepe Guardiola's latest comments highlight, he is no guarantee to accept their proposal.
Even 18 months ago when they were looking for Arsene Wenger's successor, Arsenal could have the pick of any manager that might be available at the time. Although they were set for another season out of the Champions League, they had the players, calibre and potential to attract some of the world's best managers.
In doing so, they seemingly settled on Mikel Arteta as their number one target. The former Gunners midfielder and Pep Guardiola assistant had impressed mightily in the interview process and was widely seen as a visionary, progressive coach. The only problem was his lack of senior experience as an elite manager.
At the time, it was enough to put the Arsenal hierarchy off hiring Arteta. They bottled the big risk and went with a 'safer' option, Unai Emery, who had proven experience with some of the biggest teams in Europe, including a stellar Europa League campaign with Sevilla. That decision hurt Arteta. He — like many others — believed that he would be the future head coach of the club that he held so dear. And then, suddenly, swiftly, he wasn't.
Fast forward 18 months and Arsenal are again looking to make the same decision. The Emery experiment has not worked and the club are scrambling for other alternatives. Arteta, as he was the first time, is chief among them.
But this time around, there is another hurdle to climb: Arteta's own desires. Whereas last time, Arteta was set on returning to the Emirates, after the bridge was somewhat burned with the late veer to Emery, he is more hesitant to commit to the club this time around.
In fact, his boss, Manchester City manager Pep Guardiola, was asked about his future and the decision he is likely to make. Guardiola simply stated that Arteta is free to make his own choice but that what that choice will be is not yet known: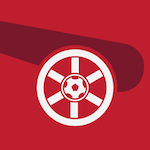 Want your voice heard? Join the Pain In The Arsenal team!
Write for us!
"I'm not a guy that puts a gun to the heads of my staff or players and says what they have to do. We're human beings and everyone has dreams and desires. Hopefully he can stay this season and the next one – as long as possible in this club. That would be my dream, but Mikel has his own life and I will never say what he has to do. I arrived here and we were in touch about working together and the time we've spent together has been magnificent. I tried to help him and he's helped me a lot. He knows what I want and what the club wants. Hopefully he will stay but, at the end of the season, I don't know what's going to happen."
It is clear, then, that should Arsenal approach Arteta in the manner that they did 18 months ago, unlike then, he might reject them. They are not in a position to demand the best of the best like they were following Wenger's resignation. They must now work hard to attract their targets, including Arteta.
Should Arsenal pursue Arteta, they must prepare themselves to be rebutted. This is no guaranteed appointment, and that, sadly, tells you much about where the club currently is.