Arsenal and Sokratis: 'Intensity' is a choice
Sokratis has called for Arsenal to play with more 'intensity'. While he is correct to do so, surely playing in such a manner is just a choice.
Arsenal are not playing very well. Even though they have lost just once since Freddie Ljungberg has taken over, they have not looked especially convincing in any of his four matches in charge, usually relying on ten-minute bursts to snatch results.
As the squad prepares for a packed festive period and intended surge in the second half of the season, improvements must be made. No one is disputing that fact.
What is debatable is how those improvements can be implemented. Is it a personnel problem? Are the players simply not very good? Is it a tactical issue, one that Ljungberg must solve on the training ground and with his team selections? Or is it simply an attitude, confidence and freedom one? Sokratis has highlighted the latter.
Speaking this week, the Greek defender stated that he and his teammates must play with greater intensity if they are to turn around their recent performances:
"If we press altogether and we work for 90 minutes, after that we have the quality. But first of all, we have to run altogether, to try to help each other. Intensity is the most important thing in football. Of course, you have to be organised but to show the quality you have to first show intensity, win the duels. The team has quality. But to show the quality you have to do the dirty work."
Based on the team's recent showings, he certainly has a point. At times, it has not been a lack of quality or tactical acumen that has let them down, but rather an absence of attitude, commitment, application and industry. Quite frankly, they do not play with intensity, just as Sokratis highlights.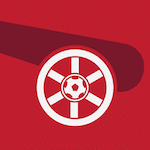 Want your voice heard? Join the Pain In The Arsenal team!
Write for us!
Yet, while he makes a valid point that should be recognised, the fix for this is simple, and rather damning on the players. Attitude is a choice. It is a personal, character-based choice. And Arsenal have routinely chosen to not commit to the team and the performance.
This is a personal, culture-based problem at the club. Sokratis wants his team to play with 'intensity', but doing so has nothing to do with the quality of the individual players. Intensity does not rely on your ability but your effort.
Consequently, if Arsenal want to fix their problems in the manner that Sokratis believes they can, they simply have to choose to do so. They may still lose games, they may still struggle against better teams, but by simply trying hard, the fans will support them, something that has been long lost at the Emirates.