Arsenal Vs Manchester City: Time to stand up, Ainsley Maitland-Niles
Hector Bellerin will miss Arsenal's home match against Manchester City on Sunday. Up against Raheem Sterling, it is time for Ainsley Maitland-Niles to stand up.
Raheem Sterling is one of the premier attackers in world football. For two-straight seasons, he has broken 30 combined goals and assists in the Premier League. He is currently on pace to achieve something similar this season. And the numbers are just part of his offensive brilliance.
His speed is frightening, he beats defenders with ease, he dribbles with slaloming efficiency and commands attention, creating space for others. He is a truly world-class footballer. He requires his opponents to prepare special plans to contain him.
As Arsenal ready themselves to host Sterling and his champion teammates on Sunday afternoon, they must do so without their starting right-back, the man tasked with hanging onto Sterling's coattails. As confirmed by the club on Saturday, Hector Bellerin will miss the match after pulling up in the warm-up to Monday's victory over West Ham United with a tight right hamstring. He was unavailable on Thursday night against Standard Liege with the same injury.
In Bellerin's absence, Ainsley Maitland-Niles will likely assume deputy right-back duties once again. He has been cautious in the position so far this season, struggling to adapt to a role that is obviously not the best-suited to his qualities, but with Calum Chambers presumably now a starter at centre-half, there are no other options. Maitland-Niles, then, is set to face off against one of the best attacking players in world football. Good luck.
If there is one thing in Maitland-Niles' favour, it is that he possesses the athletic profile to match up with Sterling. Extremely quick across the ground, Sterling will struggle to fly past Maitland-Niles as he has done to previous defenders. Maitland-Niles should also deal with City's high pressure well. He is comfortable with the ball at his feet, if a little lackadaisical at times.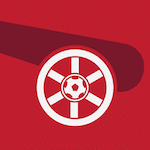 Want your voice heard? Join the Pain In The Arsenal team!
Write for us!
But where he will struggle is his positioning. Sterling has improved vastly in this area in recent years, Guardiola working hard on his tactical understanding such that he impacts games at a greater frequency with simple moves — how many tap-ins does Sterling score? It is a result of his anticipation and positioning.
Maitland-Niles is infamously poor in this area. He falls to sleep at crucial times, is not always aware of the danger, often reacting to what he sees instead of anticipating what is to come and acting before it happens, and relies on his speed to bail him out of trouble, which he can do against slower opponents but will be exposed by the lightning Sterling.
If Arsenal have any chance to contain City on Sunday, it must start by hanging onto Sterling and preventing his impact. And with Bellerin on the sidelines, it will be Maitland-Niles' task. It is time for the misunderstood, oft-criticised, highly uncertain utility man to stand up.