Arsenal and Mesut Ozil: Learning from contract calamity
It was two years ago that Arsenal handed Mesut Ozil a bumper new £350,000-per-week contract. But have they learned the lessons from that contract calamity?
When Mesut Ozil signed a new three-and-a-half contract, most we're happy with Arsenal's decision. Alongside Alexis Sanchez, Ozil had entered the final year of his first deal with the club. He and the Chilean were the stars of the team, the only truly elite players at the club at the time. Their departure would have been disastrous.
Arsenal took a stance. They would not let both leave. During the first half of that critical season, it was quite clear which they could and couldn't keep. Sanchez had stropped his way through a series of lacklustre performances in which he distanced himself from the club, supporters, and even his own teammates; Ozil was applied, industrious, and wonderfully instrumental.
Sanchez departed earlier in the January transfer window, the worst trade in Premier League history sending him to Manchester United for the equally inept Henrikh Mkhitaryan. That left Ozil as the only option to keep at the club. Ozil knew this. He worked it for his advantage and agreed to a £350,000 per week wage, a massive hike from his previous deal, breaking Arsenal's previously strictly adhered to wage structure. It was a mistake.
As soon as he signed that deal, Ozil's performances immediately depreciated. His mystery illnesses again returned to bite, his work-rate plummeted, and his overall impact diminished. In the 2017/18 Premier League season, Ozil scored four goals and assisted nine others. Only two assists and no goals came after his new contract. In fact, since signing that contract, Ozil has only five goals and five assists in the Premier League. Two years, 11 direct goal involvements.
The mistake that Arsenal made was breaking their financial structure to secure Ozil's future. While the initial errors came years before this, not negotiating to a new contract with two or three years remaining in his current deal, once it was evident that Ozil would play into his final year, the Gunners should have sold.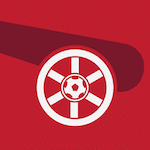 Want your voice heard? Join the Pain In The Arsenal team!
Write for us!
This is not the only time they made the mistake, or the last. Aaron Ramsey was not sold prior to his final year before leaving for nothing. While it would have been difficult to accept, selling Ramsey for a decent fee would have been more beneficial for the club than letting him play for one more year and leave for nothing.
With Pierre-Emerick Aubameyang and Alexandre Lacazette, Arsenal again have the same decisions to make. Two star players, both delaying their contract negotiations amid reports that they might like to leave, both entering the final year or two years of their current deals. Should they refuse to sign new contracts this summer, there is one decision to take: sell, and sell fast.
Sanchez. Ozil. Ramsey. They all reveal the same lesson: do not let your stars run down their deals. But will the club learn their lessons from the contract calamities?