Arsenal and Dani Ceballos: Mikel Arteta hard line shows culture change
Mikel Arteta has taken a hard line with Dani Ceballos amid reports the midfielder wants to leave. It shows the culture change the head coach is enacting at Arsenal.
For all of the expectations of hiring an intelligent former player who has worked under the greatest manager in the world, someone who revolutionised the sport like no man before him, as the new head coach, it has been surprising how much focus there has been at Arsenal on culture, attitude, commitment, hard work, elements that tend to be disregarded as archaic, out of touch, dinosaur-like.
Yet, for Mikel Arteta, who is now in charge of his first team of his coaching career, these are the qualities that he wants his players to represent. In fact, he demands it of them. Nothing less is acceptable, and there will be consequences for those that do not meet his required standard.
At the foundation of such speak — and more recently, subsequent action — is a change in culture. Arteta wants to change the culture at Arsenal. And given the acceptance of mediocrity that has seeped into the club over the past decade, it has been long-awaited. He is now proving this with his handling of the Dani Ceballos situation.
The on-loan Real Madrid midfielder only returned from a hamstring injury last week. He is yet to play a minute under Arteta. And yet, there have been growing suggestions that he wants Madrid to terminate his loan deal and send him to another team to increase his playing time so that he can earn a spot in the Spain squad for the looming European Championships in the summer.
Arteta was asked about the reports in his pre-match press conference on Friday morning. His response was a little curt:
"He needs to get back to fitness and fight for his place like any other team. After that we will make the selection that I think is fair with what I see on the pitch."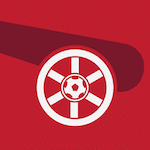 Want your voice heard? Join the Pain In The Arsenal team!
Write for us!
If Arsene Wenger was asked this question, he would have replied in a much more positive manner, one that praises the qualities of Ceballos and suggests that the Spaniard would be worked back into the first-team picture over the coming weeks as he regains his fitness. But Arteta is a little more pointed and brusque. He puts the onus on Ceballos, implying that it is up to the midfielder that he is worthy of playing for Arsenal, not the other way around.
The increased expectations of the players, and the unwavering response when they fail to meet those expectations, is defining Arteta's tenure as head coach. Anything less than 100% commitment is not tolerated. The players are not allowed to get comfortable. They are pushed, tested, tried. Arteta is working them hard to see what their response will be.
This culture change is seeing results. Arsenal are playing with more attitude, energy, intensity, effort. They are working hard. And it all stems from the expectations of their manager, as Dani Ceballos is about to find out.