Arsenal and Mikel Arteta: Why not win the FA Cup?
Mikel Arteta is gearing his Arsenal team up for a fourth-round tie against Bournemouth. With the Gunners having little to play for this season, why not try and win the FA Cup?
In 15 years, Arsenal have won only three trophies: three FA Cups in the space of four seasons, from 2014 to 2017. In the 15 years prior, from 1990 to 2005, they won 10 trophies, including four league titles. They also won the UEFA Cup Winners' Cup in 1994, only one of two European trophies in the club's history.
It was the most successful period in the club's history. And it was followed by a decade dominated by despair and disappointment. During the George Graham and early Arsene Wenger years, the Gunners generated a winning culture of expectation. Every year, they expected to win titles and trophies, so, by the end of the season, when they did win their next trophy, it wasn't surprising. It was normal.
It was drilled into the fabric of the team: winning is normal. But since that time, winning has become anything but. In fact, it is now entirely surprising when Arsenal even challenge for a trophy, nevermind actually lift one.
This is a part of the culture that new head coach Mikel Arteta, who played a key role in the first of those three FA Cups and was the club captain for the second, is looking to instil at the club. An expectation of winning. And what better way to do that than to win.
On Monday night, Arsenal travel to Bournemouth in a potentially awkward fourth-round FA Cup tie. After squeezing past Leeds United in the third round, the tie offers the chance to progress to the fourth round of a competition that has been very kind to the club in the past — no team has won more FA Cups than the Gunners.
And Arteta recognises the importance of trying to win the competition, even if it does not carry the same significance as a Premier League title:
"We're going to fight for every competition that we're involved in. I know what it means to this club to win that competition and we need to get back winning. We need to get back to being up there and having everybody talking about us. We need every competition to try and do that."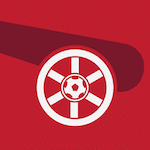 Want your voice heard? Join the Pain In The Arsenal team!
Write for us!
He proved as much with his team selection against Leeds. Despite having played a strenuous festive period with little rotation due to key injuries, Arteta still fielded a very strong team that featured the likes of Alexandre Lacazette and Mesut Ozil. He wanted to win the game and he put out the best team to do that.
So why not do the same against Bournemouth on Monday night? The FA Cup is there to be won. Arsenal have the type of team that can knock even the most dangerous of opponents off their perch in a one-off game. So why not try to win a trophy in a year in which the Premier League is almost over and the Europa League is the only other competition of value?
Arteta wants to restore Arsenal to their winning past. But to do that, he must first win. So why not start with the FA Cup?