Arsenal: One more Ainsley Maitland-Niles midfield experiment?
Ainsley Maitland-Niles has always said he is a midfielder. With the return of Hector Bellerin, could Arsenal give the experiment one more run?
Throughout his young and burgeoning career, Ainsley Maitland-Niles has never professed to be a defender. While his skill set certainly implies that he could be a very capable defender, especially at one of the full-back positions, the Hale End product has always maintained that he is a more offensive player, either a winger or central midfielder.
In all reality, the now Arsenal starter likely does not have the close control and skill to be a winger. But central midfield could well be his natural home, if he could ever get a good run of games in his most preferred position.
Thanks to his staggering versatility, Maitland-Niles has rarely gotten to play where he wants to. Right-back, left-back, wing-back, winger. These are the positions that he has routinely been thrust into, and with some success, especially under new head coach Mikel Arteta at right-back. But when he has been used in central midfield, he has impressed, most notably in a 2-1 defeat to Manchester United at the tail end of the 2017/18 season. And perhaps he might be given another chance to show what he can do.
Maitland-Niles' recent strong form at right-back is a result of Hector Bellerin's absence through injury. The Spaniard missed a month with a hamstring injury due to complications following his return from an anterior cruciate ligament tear — it is common to suffer muscular pulls and tensions following an extended period on the sidelines with a ligament tear. This coincided with Arteta's arrival and the hybrid right-back role that he asked Maitland-Niles to play suited the Englishman perfectly. He could move into midfield when in possession but also possessed the speed and athleticism to drift wide again when in defensive phases.
Bellerin made a sensational return to the starting XI on Tuesday night. Despite not playing in a month, he battled through fatigue and a lack of match fitness to contain Willian, despite the numerical disadvantage, and even scored an unlikely equaliser in the closing stages, curling a left-footed effort into the far bottom corner.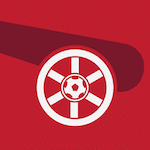 Want your voice heard? Join the Pain In The Arsenal team!
Write for us!
Should Bellerin be reinstated to the starting XI on a full-time basis, might Arteta want to restart the Maitland-Niles as a central midfielder experiment? Arsenal have struggled in central midfield in recent weeks. Lucas Torreira is excellent defensively but is limited as a passer, Granit Xhaka is largely immobile, overly one-footed and numb to danger, while Matteo Guendouzi lacks position discipline.
Maitland-Niles might not be ready for such a workload and responsibility in central midfield, but he certainly has the skill set to excel there: a more mobile Xhaka or tidier Torreira with more capable passing and control, Maitland-Niles rolls many of the qualities needed to anchor the Arteta midfield into one. There are difficulties to sort through, most specifically regarding his concentration levels and positional awareness, but the raw ability is there to work with.
With Bellerin now back and available at right-back, Maitland-Niles is freed up to play elsewhere in the team. And perhaps Arteta looks at his central midfield shortcomings and sees the 22-year-old as the solution. It might be worth restarting the experiment.