Arsenal: Mikel Arteta changes course from Manchester United
Both Arsenal and Manchester United are struggling to replace legendary managers. But in Mikel Arteta, have the Gunners found the man to change course?
Every team is unique in its expression of tactics and results. But sometimes, by the sheer coincidence of it all, the trajectories of two teams mirror one another. That is what is happening within the ranks of Arsenal and Manchester United.
Up until the start of the year, both teams mirrored two slow-moving trainwrecks with no end in sight. The squads lacked quality, neither of the managers seemed like they knew how to solve the team's problems, and another year of Champions League-less football beckoned. However, midway through the season, there has been a major shift in approach and disparity between the two, and it all stems from the appointment of new head coach, Mikel Arteta.
Watching the Gunners against Sheffield United, Chelsea and Bournemouth felt different from earlier in the year. Against United, there were moments of disinterest and a lack of intensity, but the organisational approach to defending remained, there was still a solid shape, and they only scored thanks to a late deflected strike.
The Chelsea game looked different despite the same result. Another draw, yes, but one full of heart, character, fight, the Gunners battling back twice to snatch a point despite being down a man for over an hour. And then the Bournemouth victory, the Arteta approach really beginning to take effect in the squad. The passing, the pressing, the precision, this was Arsenal at the best they have been all season long.
Arteta took over Arsenal under similar circumstances to Ole Gunnar Solskjaer at Manchester United — big club, floundering fortunes, and an unpopular boss sacked. But while Solskjaer also enjoyed an initial bump, Arteta's impact seems much more substantive in terms of planning and execution.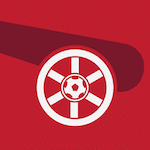 Want your voice heard? Join the Pain In The Arsenal team!
Write for us!
The ongoing struggle with injuries and a backline devoid of common sense is likely to persist, but with every passing day, it Arteta is ostensibly getting the best out of his available squad. United were getting by on good fortune, counter-attack brilliance, and the individual quality of Marcus Rashford. As has been proven since Solksjaer signed his permanent contract, those inherently luck-based elements have worn out and the team's form has cratered.
Arteta, on the other hand, is planning long-term. It was always going to take time, prowess and relentless enthusiasm to deconstruct the negativity of Unai Emery's regime. And so far, Arteta seems up to the task. Unlike his counterpart at Old Trafford, who continues to flounder despite now being in the job for more than a year.
In having to replace legendary managers who defined the modern eras of their clubs, both Man. Utd and Arsenal have endured their fair share of struggles. But with two very different managers leading very different trajectories, the similarities may soon come to an end.