Arsenal: Pierre-Emerick Aubameyang departure scary but necessary
Pierre-Emerick Aubameyang is a key target of Barcelona. While selling may seem scary and unwise, it might be necessary for an Arsenal needing to reinvest.
For the second time in two weeks, Pierre-Emerick Aubameyang has Barcelona knocking at the door calling upon him to replace Luis Suarez. Per The Telegraph, Arsenal are readying themselves for Barcelona to make a bid and are going to ask somewhere in the range of £50 million for the Gabonese forward. Fans must brace themselves for his departure.
Although the Arsenal skipper has repeatedly demonstrated his desire to stay, I don't think he will if the Blaugrana come calling. Call me a pessimist, but despite Aubameyang's protests to the contrary, it is difficult to see how he could turn down a move to the Camp Nou.
Aubameyang, it must be said, has protested differently. In an interview before the 1-0 win against Leeds United, he had some choice words about his future:
"I would also like to react to some of the rumours that are going around about me in the media. People like making up stories and they should focus on what's happening on the pitch. They talk too much and it does my head in. I am the Arsenal captain. I love this club. I am committed to it and desperate to bring it back to the top, where it belongs."
His words are a credit to his tact and veracity as a captain, to remain loyal to his club and his fanbase. And he has spoken in the past about his want to become a club legend in north London. It is an admirable sentiment. But I have my reservations. Barcelona is the world's most famous club, and the option to end your career there is a choice many would dream of. It would also offer a return to the Champions League, and a genuine chance to win Europe's elite competition.
Words can only go so far. Aubameyang's actions speak differently. He has not made a move to extend his contract with Arsenal, and along with Alexandre Lacazette, was prepared to leave the club just over a month ago until Mikel Arteta arrived. And while the Spaniard may have convinced the prolific poacher to stay for the season, I doubt it will last longer than that.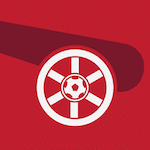 Want your voice heard? Join the Pain In The Arsenal team!
Write for us!
In addition, next year, the 30-year-old will enter the final year of his contract. Whatever the club ask for him this January is the highest they will ever get for him again. If they want to act financially frugally, recognising that Aubameyang is likely to leave in the summer anyway and the remainder of this season is relatively unimportant, selling might be the best course of action.
If that is the case, the club must reinvest. A striker group of Lacazette, Eddie Nketiah and Gabriel Martinelli is not the most reliable, to say the least. There just is not enough end product there. But then, that is the point of selling your stars, to then use that money to reinvigorate your squad and bleed fresh talent into the team.
Arsenal, then, must prepare for their future, and it will be a future without a searing talisman leading the attack. They must learn from their previous mistakes and sell before they are forced to let him walk for pennies, however difficult that may seem.