Arsenal vs Burnley: What about Ainsley Maitland-Niles?
Ainsley Maitland-Niles is currently cut adrift within the Arsenal structure. He is now a backup for three different positions. The 22-year-old-needs stability, and soon. He should play against Burnley.
Ainsley Maitland-Niles is a fantastic player, and has excelled at right-back for Arsenal this season. However, as Hector Bellerin has returned to the starting XI, and seemingly taken the starting spot of late—he is our only true right back after all—the Englishman has yet again found himself as a backup.
In addition, Arsenal seem keyed to sign Cedric Souares of Southampton, which puts Maitland-Niles' place firmly in the midfield. That's a good thing, in part, because he has demonstrated the want to play there, over and over again. But he will also struggle for playing time, especially because our fitness problems center at the back, and our midfield is rather healthy.
If we do sign Cedric, playing as the backup to Nicolas Pepe while Reiss Nelson is still injured might be his best chance—the Ivorian has very little competition at the moment, and we have seen since the early days of Mikel Arteta's campaign that competition brings the best out of Pepe.
But that is for the future. At present, Maitland-Niles needs game time. He has not started in our last two games, and after playing almost every minute of the first half of the season, he deserved a rest. But the young Englishman is also at the top of his game right now, and should feature against Burnley.
Ideally, I would like to see him at fullback, so that we can rest Hector Bellerin, who while healthy and sharp again, deserves a slow integration into the team so as not to re-aggravate his knee. He's been wonderful there this season, and is certainly spirited competition for Bellerin. Internal competition is always a good thing.
In addition, against a Burnley side that loves to sit deep and defend in a compact formation, his skill, speed, and especially composure out wide will be very useful. Dwight McNeil, often Burnley's most dangerous attacking and creative threat, features best off of the left-wing. We need energy and diligence to compete with his talents, and Maitland-Niles is the man for the job.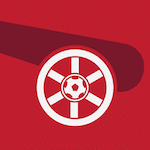 Want your voice heard? Join the Pain In The Arsenal team!
Write for us!
But if Bellerin does start, then it's down to the midfield. Torreira and Xhaka will likely start, along with Mesut Ozil, but a midfield three with Torreira at the base, Xhaka on the left, and Maitland-Niles on the right is threatening indeed, and I think could be an interesting experiment against a resolute Burnley side. Will it happen? No. But I'd like to see it. And I think Maitland-Niles would too.
And when it comes down to the front three, the badass bromance of Aubameyang and Lacazette will return again, with Pepe playing at right-wing, unfortunately almost by default. I honestly would not mind benching the 24-year-old, or bringing him on as a substitute at half. He needs to see that he is not untouchable, and I think Arsenal's human Swiss army knife can do that.
I don't care where Maitland-Niles plays on Saturday, but I believe he has to play. He has sneakily had himself an incredible season in the red-and-white this year, and he deserves time to show us what we all know: that he can cut in no matter where he plays.