Arsenal: A mid-table mentality means mid-table results
Arsenal are precariously perched halfway up the table in tenth, and as Mikel Arteta's honeymoon period wears off ever faster, that position may soon get worse. They need to stop playing like a mid-table club.
In the anemic 0-0 draw against Burnley, Arsenal came away with yet another draw, and honestly they were lucky to do so. The Clarets hit a couple of crossbars, and our defense never woke up from their mere stupor. This mid-table mentality cannot last.
That Shkodran Mustafi was our best defender on the day is a sobering fact, and means we need to improve. But defensive stability was not the least of our problems. Our attack has grown toothless, and we have suffered the consequences. We have scored eight goals in our last eight games, resulting in one win, one loss, and six draws. That's simply not good enough.
Scuffed chances, half-breaks, and individual errors have characterized the Gunners play in recent weeks. Mikel Arteta is not at fault: he is doing his best to hand his team victory, and his players are coming up short. The personnel on the field is the issue.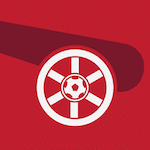 Want your voice heard? Join the Pain In The Arsenal team!
Write for us!
Alexandre Lacazette is officially a problem. Bukayo Saka cannot be relied upon to lead the team from left back, nor should he. Aubameyang is coming back rusty from a long break due to suspension, and it showed against Burnley. Gabriel Martinelli shows promise, but cannot do it all. Mesut Ozil is back to his normal spectral self, disappearing when it matters, and Lacazette has joined him of late.
And for what's more, we still do not start well. This Arsenal team has come back to draw or win from losing positions the second-most of any team in the league this semester; only Wolves have more. Our games are consistently fueled by desperation, and it's starting to show.
There are a multitude of issues with drawing every game. First off, we drop 2 points per game, and if we want to get back to a reasonably decent league position, that is not an option. We are one point from ninth, four from seventh, and one loss away from fourteenth in the table. This is a classic mid-table club position, where survival in the top half is consistently in flux, and every week can change the club's future. We have no security.
Second, a multitude of draws means equality. Going by club record alone, Arsenal are the same calibre of team as Crystal Palace, Newcastle, Southampton, and worse than Wolves, and Sheffield United. For the first time in as long as I can remember, we have a negative goal difference. And for a team that has won and lost the same amount of games, that is atrocious.
Does this sound like a "Big-6" club to you? A team that has a future? Well according to new signing Cedric Soares, we do. Sort of. Here's what he said in his first interview with the club:
"For me, Arsenal is a top team. They are a very, very good club, with fantastic fans as well. They are known to be so well supported and for me, it's a pleasure to be here. Like I said, it's a dream come true because I always thought about coming here and imagined it, and seeing it happen is really amazing."

"Yes, it's good to watch. I've been watching the last couple of weeks as well. You can see that something changed, definitely. There is a lot of work to do but definitely already his ideas have started to appear in the game, that is good. I am sure Arsenal will be very successful."

"I see a team that wants to assume the game, a team that is comfortable to have the ball, and I see everyone looks like they are working hard when they lose possession as well. There's a high press and then it's all about controlling the opponent and trying to score as well. I think Arsenal is in a good way."
I love his optimism, I really do. Mikel Arteta has stopped our losing slide, and given us something to fight for. And that is wonderful. The Portuguese international believes in the Spaniard's vision for the club, and that cannot be understated.
But his word choice is also key. There is a lot of work to do. We want to assume the game, but have not yet. Players look like they are working hard when we lose the ball. We are still trying to score. Arsenal will be very successful. Catch my drift?
We are one of the best sides in Europe, both in terms of skill and monetary value. We have all of the keys for success, but have not yet implemented them. We are currently fighting to keep our heads above water, a dangerous prospect. Simply put, we have a long way to go.
And the first step in that journey is excising the mid-table mentality that has subsumed the club of late. We need to get back to our dominant ways, not just in possession statistics, but in created chances and game control and goals scored. Consistency is king, and inconsistency is the death rattle of a mid-table club. We must improve, or we will fail.
Cedric, both in terms of skillset and mindset, is exactly the type of player we need moving forward. Someone who not only works for the badge, but who dreams of great things wearing the badge. I believe that the 28-year-old can do that.
The transition from words to actions is crucial, and it encompasses the winning mentality we must return to. In order to beat a side, whether Liverpool or Norwich, you have to believe you can beat them. For Arsenal to reignite their successes, they must reinstate that belief system. Because without it, we're just another mid-table contender, and that is not the future of this club.
And a big part of that, as Cedric rightly states, is the fan presence. Imagine what a unified wall of red-and-white do for the Emirates. Since the end of Arsene Wenger's reign, fans have been a problem, with AFTV and boo-birds ringing the headlines as our team continues to struggle.
That too is a mid-table mentality. Just look at West Ham. How nerve-wracking must it be to go out on a pitch and know that the fans don't want to be there? The Hammers are stuck in a permanent place of mediocrity, despite one of the biggest transfer budgets in English football, because their club, players, and fans are not unified.
We need to excise the mid-table mentality from the club, and fully get behind Mikel Arteta and his project. But more than that, everyone must step it up a notch. The Kroenke family, the fans, the players, everybody. Because we have to start winning, hard stop.