Arsenal: Cedric Soares the perfect Hector Bellerin foil
Arsenal have a critical run of fixtures coming up. With their top-four hopes on the line and the Europa League knockout stages looming, Cedric Soares is the man for the job.
Hector Bellerin is an important player for Arsenal, and their most consistent defender at the moment, but Cedric Soares arrives with reason to push the Spaniard hard and provide a crucial foil during the busy upcoming weeks and months.
The Gunners' next two league matches are against Newcastle United and Everton. The Magpies are level with 31 points in the league and are only two spots below in the table due to a worse goal difference. Everton, meanwhile, sit just one spot above with 33 points. If ever there was a time for Arsenal to cement their place above two decidedly mid-table sides, this is it.
They also restart their Europa League campaign against Greek side Olympiakos in the midweek between those two fixtures. It is a home match, one they should win, but establishing a foothold — and a large aggregate score to alleviate the pressure on the return leg in Greece — in the Round of 32 tie is crucial. With these fixtures in mind, Mikel Arteta should think about his starting XI carefully, including at right-back. Bellerin is a fantastic player and is the starter at the club, but Cedric brings a skill set that should be utilised by Arteta, especially when the need to rotate will be great.
If you watched Portugal's Euro 2016 campaign, you will recognize Cedric's extreme engine. He and Rafael Guerreiro ran the flanks for Portugal, sparking counter-attacks and locking down France's prolific wide threat in the finals. He was personally responsible for tracking the free-ranging Gareth Bale in the semi-final against Wales, and the Real Madrid winger was suitably quiet in that game.
Cedric is also extremely experienced, in the Premier League, on the international stage, and beyond. Both during the winter break and once fixtures restart, his knowledge of the game and leadership will serve the team well.
Arsenal will face a series of very capable attacking players, including Everton's Bernard, Theo Walcott, and Richarlison, all of which are potential threats off the left, and Newcastle's chaos-inducing Allan Saint-Maximin.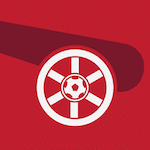 Want your voice heard? Join the Pain In The Arsenal team!
Write for us!
Finally, Cedric has an extremely well-rounded skill set that makes him a very reliable option. He has the skill and acceleration of a Bellerin-type defender, allied the composure, skill in distribution, and tactical awareness of more possession-based defenders, all of which Bellerin can sometimes lack. He is not elite in any of these areas, but he also does not present many weaknesses either.
People have questioned the signing — and given that he arrived in a knee brace, their doubts are not entirely unfounded — but, once fit, and that is a crucial aspect to all this, of course, Cedric will offer variety, depth at both left-back and right-back, and a solid rotation with Bellerin that Arteta would be wise to take advantage of. We have seen what happens when Bellerin is run into the ground, after all.
Whichever way you slice it, Cedric is crucial to Arsenal's next six months. Bellerin is the starter, yes, but Cedric will push him hard, provide much-needed depth, and will spot start throughout the year, which is precisely what he should be doing.