Arsenal and Matteo Guendouzi: Think smart; act quick
Arsenal have reportedly opened contract talks with young midfielder Matteo Guendouzi. The club should think smart and act quick as they look to tie down his blossoming future.
We have been here before. Talented Arsenal player shines in the heart of an underperforming team. Said player begins to dream of titles and trophies, two things he will rarely receive in north London. The club remains naive and negligent towards the player's contract. Suddenly, two years remaining on the deal and the player plays hardball at the negotiating table. Trouble.
This is a scene that has played out time and again at the Emirates in the past decade. From the major names like Robin van Persie and Alexis Sanchez to the lesser-known deals like Kieran Gibbs and Wojciech Szczesny, the Gunners have repeatedly shot themselves in the foot because of poor contract management.
And even in the present squad, there are several contract issues that are significantly tying down the club's ability to successfully recruit in the transfer market. Mesut Ozil, who was one player who exploited Arsenal's contract futility, is earning far too much, Pierre-Emerick Aubameyang is set to enter the final year of his deal, while other young players are beginning to prove that their career trajectory might take them beyond north London.
One such player is Matteo Guendouzi. Signed as a raw, untamed, flame-haired French teenager, the now 20-year-old immediately illustrated his prodigious talent, shining through his first year-and-a-half at the club. Despite arriving from the second tier of French football with little fanfare and a peanuts price, Guendouzi has since flourished at the club and is now set to be a key player moving forward, if he was to stay, that is.
Quietly, Guendouzi is nearing the final two years of his contract. He arrived on a four-year deal and is nearly halfway through already. While two years may seem like a long time to thrash out a new contract and secure his contract, as the club experienced with Sanchez, Ozil, Aubameyang and van Persie, allowing highly gifted players to enter those final two years rarely ends well.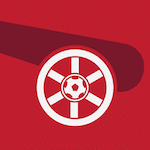 Want your voice heard? Join the Pain In The Arsenal team!
Write for us!
It is worrying, then, that Football.London report that Arsenal have not yet entered contract negotiations with Guendouzi. The same report claims that the club understands the importance of the discussions, that they will be a key priority in the summer, and that a significant wage increase is expected and accounted for.
Now, colour me overly cautious, but this does not seem like the smartest decision. There is no reason that Raul Sanllehi and co. cannot be discussing contract details between now and the end of the season. They do not have to wait until the summer. And by waiting another four months, they are only opening themselves up to a more disastrous scenario: allowing Guendouzi to leave on the cheap — or even for nothing.
When it comes to re-signing contracts and managing the squad, Arsenal must think smart and act quick. Sadly, though, they are ostensibly yet to learn the lessons of the past decade.