Arsenal: Dayot Upamecano the right type of transfer
The Arsenal squad is deceptively deep. It just lacks top-end talent. So when looking for new recruits this summer, the club should chase players like Dayot Upamecano, the high-end, expensive acquisitions that can add true, elite talent.
The Arsenal squad is an easy target for criticism. Because of the club's increasingly poor results, their standing in the Premier League only depreciating over the past four years, it is a simple reduction of logic to point the cause of the team's weaknesses at the quality of players available.
There is some truth to that line of thinking. The squad is not as strong as it once was. Even in comparison to the latter decade of Arsene Wenger's tenure, the club routinely featured superior teams to the one that it currently puts out. Nevertheless, it is overly simplistic to say that the squad is not up to snuff.
Yes, there are positions that require serious investment. But there are some positives about the squad's makeup, and these should dictate the future decision-making regarding the club's recruitment. Where the current squad is very weak is in its top-end talent. There are maybe only two players who could claim to be top-three at their position in the Premier League. That, for a top-four-challenging team, is not going to get the job done.
But the second XI is very strong. In fact, head coach Mikel Arteta could feature the following players in a second XI: Emiliano Martinez; Ainsley Maitland-Niles, Rob Holding, Pablo Mari, Sead Kolasinac; Matteo Guendouzi, Joe Willock, Dani Ceballos; Gabriel Martinelli, Eddie Nketiah, Reiss Nelson. And this is to leave out players like Sokratis, Cedric Soares and Bukayo Saka. Then thrown in those returning from injury or loan deals in the summer, including Calum Chambers, Emile Smith Rowe and William Saliba, and suddenly, you have a very deep squad that has plenty of capable options at almost every position.
This analysis should dictate how Arsenal allocate their resources in the looming summer transfer window. When looking for potential new recruits, they need not search for mere depth, adding more decent Premier League players. They must look for the high-ticket acquisitions, even if it means investing substantially more cash in fewer players.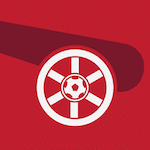 Want your voice heard? Join the Pain In The Arsenal team!
Write for us!
In fact, if Arsenal were to sign only two players this summer but spend £50 million on both, immediately inserting them into the starting XI, that could be considered a successful window. Quantity is not the problem; quality is.
The rumoured approach for Dayot Upamecano, who will seemingly be available this summer for around £50 million as he enters the final year of his contract, is precisely the type of transfer that Arsenal should look to complete: a genuinely elite player who can immediately come into the starting XI and provide that elite quality that is currently missing. Signing another Sokratis or David Luiz is not needed. There are plenty of centre-backs in the squad, but none of them are elite.
So yes, the Arsenal squad requires investment this summer. Without it, the slide of the past half-decade will only persist. But it must be the right type of investment. Dayot Upamecano might be the perfect illustration of that.