Arsenal and Mikel Arteta: Good coaching is very simple
Mikel Arteta is proving to be a very good coach. And it is because of the very simple changes that he has made with the Arsenal team.
Mikel Arteta is almost two months into his head coaching tenure at Arsenal. It has been a busy period for the newly appointed Spaniard, with a heavy run of fixtures that have kept his hands tied consistently. But even during this run of matches, Arteta has still displayed many of the elements that comprise a capable football coach.
At the heart of good coaching is putting your players into positive positions that accentuate their strengths and minimise their weaknesses. It is very simple, although not always to execute. It is something that many managers are unaware of or unable to enact, and yet, Arteta, in his short period as Arsenal manager, has been able to illustrate these qualities.
The structure of Arteta's left side is an ideal illustration of his coaching qualities. Rather than play a straightforward 4-2-3-1 that has very defined roles that players must execute, whether they are capable of doing so or not, Arteta has amended his system.
The left-back, for instance, which is a position that has been manned by offensive-minded players, is pushed very high up the pitch, into advanced areas. 18-year-old Bukayo Saka has grown up as a left-winger, not a left-back, so when he mans the defensive position, he plays the role in an attacking manner, one that Arteta demands.
To deal with the offensive positioning of the left-back, Arteta slants the left-sided central midfielder of the double-pivot towards that side, often playing in a psuedo-left-back role. This player has been Granit Xhaka, who is left-footed and immobile. He struggles with the speed and tempo of central midfield, but with more time and space to dictate play from deep, his passing range has flourished.
Similarly, the advanced positioning of the left-back gives the left-winger, usually Pierre-Emerick Aubameyang or Gabriel Martinelli, the license to drift inside and find more threatening spaces centrally. Both of those players are centre-forwards by trade and are much more comfortable playing in the half-space, rather than hugging the touchline.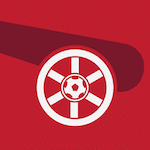 Want your voice heard? Join the Pain In The Arsenal team!
Write for us!
So, Arteta has crafted a system that protects Xhaka's immobility and exploits his passing range, pushes Saka into more advanced areas of the pitch where he is significantly more comfortable, and allows the left-winger to drift inside when both of the starting options are natural centre-forwards. And his smart coaching does not end there.
Nicolas Pepe can get chalk on his boots and isolate a defender on the opposite wing, the right-back tucks inside, which is ideal for Ainsley Maitland-Niles, David Luiz's long-range passing has been utilised to great extent, while Lucas Torreira is no longer playing as an attacking midfielder — shocking, I know.
These may seem like simple ideas that any old coach could implement, but so many professional football coaches fail to execute them. Good coaching is simple, yes, but it is not easy. Good news, then, that Arteta seems more than capable of constructing a cohesive, well-coached team.