Arsenal: What can Mikel Arteta do with 'mini-preseason'?
Mikel Arteta has described Arsenal's winter trip to Dubai as a 'mini-preseason'. Given the extra time on the training ground, it will be interesting to see what impact he has made.
When Freddie Ljungberg took over from Unai Emery earlier this season, there were only so many changes he could make. Arsenal sacked Emery after they lost Eintracht Frankfurt on Friday 29th November. Two days later, they played Norwich City, with Ljungberg taking the reins.
Ljungberg then faced a run tightly congested fixtures. With little time on the training ground, there was only so much work he could do with the players he had. Ljungberg later spoke about the difficulties he dealt with during that period, especially while not having a preseason to work with:
"Normally a preseason is five-six weeks and you can implement how you want to play football but I don't have that. I just try to do small building blocks and try to change things in a slow tempo so people can understand and practice. Now players need to recover and we'll probably get one and a half sessions but that's football. I just try to make things simple as possible and hopefully we get better."
Ljungberg was replaced by new permanent head coach Mikel Arteta on Friday, 20th December. Ljungberg took charge of the team in the 0-0 draw against Everton on the following day, but over the next month, Arteta would have to prepare for seven matches. Again, there was very little time on the training ground for the Spaniard to work with.
So when Arteta and his team arrived at the two-week winter break in early February, they took full advantage. The team travelled to Dubai over the middle weekend and conducted a training camp there. Speaking in his pre-match press conference on Friday morning, Arteta described the camp as a 'mini preseason':
"It was like a mini preseason for us in Dubai, we had time to work on a lot of our principles: how we want to set up against different formations, the relevant things we need to work on [both] on and off the ball and apart from that it was great to be together and spend some time together, get to know each other, not just the players but the staff and the backroom staff as well. It was a very productive trip."
He was later asked for more details on what he and the team actually worked on during their time in Dubai. His answer sounded very much like what would be conducted during a preseason: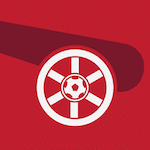 Want your voice heard? Join the Pain In The Arsenal team!
Write for us!
"We reflected on what we did together in the last five or six weeks since I joined, the things we improved and are very positive and we have to maintain, and also the things we need to improve and develop. We worked really well, we agreed and set some targets and we have started to work on them and hopefully we can see the outcome in the next few weeks."
Arteta has not had the luxury of a preseason. That is what happens when you replace a manager midway through the season in the midst of the busiest period of the campaign. His opportunities to work with the players on the training ground and implement genuine and significant tactical change have been few and far between, to say the least.
And yet, even with his hands substantially tied, the Spaniard has still been able to enact change. Arsenal defend higher up the pitch, they play out from the back with more cohesiveness, the positioning of the players has altered, and there is a now defined system, which is based on the 4-2-3-1 but adapts to the opposition and game-state.
So if Arteta has impacted the team in all these ways without a preseason, imagine what he can do with one. Obviously, a two-week winter break is not enough to overhaul the entire team, but when Newcastle United come to the Emirates on Sunday afternoon, do not be surprised if you see an Arsenal team finally clicking into gear.