Arsenal: Mikel Arteta shows defending about more than individuals
Mikel Arteta has 'fixed' Arsenal's defence. It is too early to say whether he actually has fixed it, but the improvements prove that strong defensive performances are about more than individuals.
There is a huge difference between offensive football and defensive football. The skills you need are entirely different, both as an individual and collective unit. The mistakes you can make are very different, as are the moments that you must excel in. Arsenal, typically, have mastered the attacking side of the game. They have rarely blended that with a strong defence, however.
That is until Mikel Arteta arrived. The former Manchester City assistant has worked extensively on the defensive structure of the team, from the compactness of the overall unit to the individual positions players take up in certain situations. There have been vast changes to how the team now defends all over the pitch.
And at the heart of what Arteta has implemented is a more collective, united approach to defensive work. Where in attacking play, individual moments of inspiration can be extremely effective, — one player can beat two defenders and fire the ball into the top corner and it will count the same as five players knitting together a lovely passing move to score — defensively speaking, it is much more important to be connected as a unit and consistent throughout an entire match.
One amazing slide tackle, for instance, only stems that specific attack. Typically, a team will build north of 20 substantial attacks per game. There are still 19 moves, then, that must be repelled. Conversely, one brilliant piece of play might result in a goal that entirely changes the game. Good defending, consequently, is much more about being consistent and connected, not providing moments of individual inspiration. And that is what Arteta has instilled.
Speaking after Arsenal's 1-0 win over Olympiakos on Thursday night, Arteta said:
"I was telling them that they have to enjoy defending as well, it is a big part of the game and like tonight, if you give simple balls away, you better run back and get that ball back as quick as possible. They played with a big heart, I saw a lot of big effort and instead of splitting it joins together really quickly. The wide players before used to have different behaviours, now they are tracking back everybody. I think we are doing a lot of work to try to stay as compact as possible in many situations when we don't have it, and I am pleased with that because it is big part."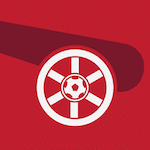 Want your voice heard? Join the Pain In The Arsenal team!
Write for us!
It is quite noticeable on the pitch that Arteta is demanding every player to contribute to the defensive work. The front three must press the opposition and track the opposing full-backs. The central midfielders cannot wander out of their positions as shields in front of the back four. The full-backs play with more discipline, oftentimes the right-back tucking inside as the more offensive-minded left-back advances up the pitch. All of these small tactical changes have inspired huge improvements.
Arsenal earned their third-straight clean sheet on Thursday. They last achieved that in April 2019. They have now conceded more than one goal only twice under Arteta, both times against Chelsea, and have allowed only eight goals in 11 games in all competitions. It is a remarkable turnaround from a backline that was haphazard, confused, and disorganised prior to Arteta's arrival. And it all stems from the togetherness of the team.
Where individual players can win matches with their offensive impact, a strong defence relies on a strong collective performance. The individuals do not matter, as long as they are contributing to a greater unit. This is what Arteta has instilled at Arsenal, and it making a difference.