Arsenal: Lucas Torreira must be trusted as midfield solution
Lucas Torreira has not had the chance to be a regular first-team defensive midfielder. But as his early performances proved, he can be Arsenal's midfield solution.
Lucas Torreira made an explosive start to life at Arsenal. Signed in 2018 as one of the first post-Arsene Wenger players, the Uruguayan immediately endeared himself to the supporters with his energetic, all-action, committed, scrappy style of play that had previously been noticeably absent from the team.
Playing at the base of a midfield that enacted a suffocating high press, Torreira flourished. His defensive instincts came to the fore, he recovered possession at a stupendous rate, and showcased tremendous emotion and love for the club. He was an extension of the impassioned Unai Emery, the dream figure on the pitch that supporters could get behind.
But ever since his initial breaking onto the scene, his role in the team has been contorted and changed, and largely not for the better. It started with Emery strangely believing that he is a box-to-box midfielder, refusing to play Torreira at the base of the midfield, using the cumbersome and often defensively catastrophic Granit Xhaka instead. And then under Mikel Arteta, Torreira was initially reinstated into his natural position, only to then fall out of the team as Dani Ceballos emerged.
It was never quite explained why Arteta veered away from Torreira. The midfielder just quietly slipped out of the team, only to then fracture his ankle that was set to end his season — with the coronavirus postponement, it is likely that Torreira will, in some form, be able to return to action when indeed football does reappear, if and when that is.
Under Arteta, though, Torreira was excellent and did not deserve to be dropped from the starting line-up. Again back in his most natural role, this time slanted to the right side of a double-pivot alongside Xhaka, his athleticism, quickness, tidiness in possession, and defensive awareness and instincts were all on full display once again. He was Arsenal's best player for that short period.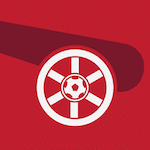 Want your voice heard? Join the Pain In The Arsenal team!
Write for us!
In these two distinct runs of form, from when he first arrived at the club and when Arteta first took over as head coach, Torreira proved that he can be the solution to the Gunners' central midfield imbalance. He provides that crucial bite and crunch that no other team can replicate, without being too costly and limited in possession. He is quick, complementing the less athletic players around him. He reads danger superbly and anticipates where the threat will come from with wonderful positional sense.
And yet, despite all of these positive qualities, first Emery and now Arteta seem to not trust him. Unlike Emery, who did publicly explain why he preferred Xhaka in the deep-lying midfield role, despite the evidence suggesting otherwise, Arteta never explained why Torreira fell out of the picture, other than to praise the hard work of Ceballos.
Ultimately, then, it is difficult to know what Torreira has done wrong. But as his performances have proven and his complementary skill set illuminate, he can be Arsenal's midfield solution. He just needs to be trusted.