Arsenal: Jonathan David is more than worth a look at
Arsenal are looking for a goalscoring, highly productive attacking midfielder who can eventually replace Mesut Ozil. Jonathan David is more than worth a look at.
Modern football has moved past Mesut Ozil. While the attacking midfielder is a brilliant creator who was once one of the premier number 10s in world football, the evolution of the game's tactics over the past half-decade have seen the German fall behind the times. It is time that Arsenal caught up.
Ozil is still a decent creator. Only Kieran Tierney has created more opportunities from open play per 90 minutes this season, and while he only has two assists, he has been more threatening than that figure suggests. He is also neat and tidy in possession, especially since Mikel Arteta took over as head coach.
However, attacking midfielders must now do more than just create. They must press, they must track runners, they have a responsibility to chip in with goals, they have to carry the ball past defenders and into advanced areas of the pitch, and they have to create. In recent years, this is where Ozil has struggled. He might have been a great creator, but he was never as complete as Kevin de Bruyne or David Silva or Christian Eriksen, for instance.
And so, with Ozil set to turn 31 this summer, Arsenal must search for a replacement, and in doing so, they should take a long, hard look at Jonathan David, a 20-year-old attacking midfielder currently ripping up the Belgian first division.
David is a Canadian international. He moved to KAA Gent in 2018 and has since established himself as their starting central attacker — he started as a striker in his youth days but has since dropped a little deeper, into an advanced midfield role.
David has 18 goals and eight assists in 2,101 minutes. That converts to a direct goal involvement every 80.8 minutes. To put that into context, Pierre-Emerick Aubameyang has been directly involved in a goal every 128.05 minutes and Ozil has been directly involved in a goal every 483 minutes — even Ozil's best year, 2015/16, yielded a direct goal involvement every 121.92 minutes.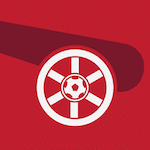 Want your voice heard? Join the Pain In The Arsenal team!
Write for us!
David is also an extremely capable dribbler. Quick and powerful, he allies that with close control with explosive acceleration to burst past defenders and into space. This is where Ozil really struggles. While he is a capable dribbler with smart touches, flicks, spins and body feints, he is not a terrific ball carrier. David, on the other hand, is.
There are concerns over his standard of competition. The Belgian league is not nearly the same level as the Premier League and David has never played outside of Canada at youth level. He does have 11 goals in 12 Canadian appearances at the international level, which is encouraging, but there is no guarantee that will translate to English football.
Nevertheless, David is very much worth a risk. At 20 years old, producing the numbers he has, David is worth looking at very hard. He could be Arsenal's modern Ozil.