Arsenal: 3 other contract decisions Gunners must make
The Pierre-Emerick Aubameyang and Bukayo Saka contract situations have been discussed at length. But here are three other decisions that Arsenal must make this summer.
Always keen to be on brand, Arsenal have another summer of crucial contract decisions to make. They have several near-impossible scenarios to solve thanks to their former indecision and mistake-ridden management and there are a number of players who are awaiting crucial decisions, either in or against their future. The leading figures are Pierre-Emerick Aubameyang and Bukayo Saka, of which much has been written. But they are not the only players that Arsenal need to make decisions on this summer.
Here are three other contract decisions that the Gunners must make in the coming months.
3. Eddie Nketiah
Bukayo Saka is not the only young player to have broken into the first team this season. In fact, there are several who have enjoyed meteoric rises, one of which is Eddie Nketiah, who scored three goals in his five starts upon his return to north London following Arsenal cutting his loan spell at Leeds United short in January.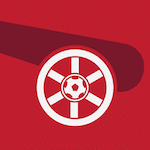 Want your voice heard? Join the Pain In The Arsenal team!
Write for us!
Nketiah has two years remaining on his deal. There is far less time pressure for Arsenal to tie him down to a long-term deal. Nevertheless, that is exactly what has been said about many great young players in the past. Alex Oxlade-Chamberlain, Serge Gnabry, and now potentially Saka, too, all forced their way out of the club by running their contracts down.
Arsenal should sign Nketiah to a long-term deal. Even if they do not believe he will be a long-term starter, it protects his value. Not all young players will make it, but selling those that don't for handsome profits is still invaluable in the team-building process. Whether Nketiah is good enough or not, then, does not really matter. He is valuable, and to protect it, the Gunners need to thrash out a deal.