Arsenal and Pierre-Emerick Aubameyang: The price of indecision
Arsenal were indecisive regarding the future of Pierre-Emerick Aubameyang. As former striker Jeremie Aliadiere highlights, they are now paying the price.
Arsenal face the impossible decision of deciding Pierre-Emerick Aubameyang's future. Such is the position the club has put themselves in, there is no right answer, and any avenue they eventually tread down, likely with great trepidation of the result, is a compromise.
Aubameyang will turn 31 in the summer. He has a year left on his contract. Arsenal are in a rebuilding phase under new head coach Mikel Arteta and will not be competitive at the elite level for several years. These are all the arguments — in very brief form — to sell Aubameyang.
Conversely, he is the club captain, has scored more goals than any Premier League player since he arrived in January 2018, bar Mohamed Salah, and has scored 42.5% of Arsenal's league goals this season. Only Danny Ings and Teemu Pukki have scored a higher percentage. Not only would selling him leave a huge hole in the team's attack; it would require significant investment to find a viable replacement, something that the club cannot afford and is far from guaranteed.
This is the conundrum that the club concocted for themselves. It is the price of indecision, as former striker Jeremie Aliadiere explained this week.
"It [contracts] should be sorted at two years," Aliadere told Goal. "You should not let a player end up with a year left on his contract, especially a player like Aubameyang. It's not right. I just think players are playing on it, they keep letting negotiations drag on and the next thing you know, he's just got one year left.
"And now, how much are we going to sell him for with one year left? Arsenal are in the worst position you can imagine again because you've got a top-quality player who assures you of 20-25 Premier League goals a season who is one year away from leaving on a free. Or, he gets sold to Barcelona or Real Madrid and for what? How much can you expect for him now? Nothing compared to what if you'd sold him last summer. They could have asked for £100 million."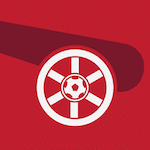 Want your voice heard? Join the Pain In The Arsenal team!
Write for us!
The situation Arsenal find themselves in stemmed from their lack of foresight and planning last summer. When Aubameyang had two years remaining on his contract, the club needed to make a definitive and certain decision: sign him to a new long-term deal or sell for the maximum profit, which would have been substantial — although, £100 million might be pushing it a little. Perhaps closer to £70-80 million would have been more accurate.
This is not the first time the club has been here. Aaron Ramsey, Mesut Ozil, Alexis Sanchez, Alex Oxlade-Chamberlain, Robin van Persie. The list goes on. And while the Gunners took different paths in almost every situation, none of them were helpful to the team. They either sold on the cheap, could not replace because they allowed players to walk out for free, lost high-level talent, or were suffocated by a crippling new contract that entirely unbalanced the wage bill.
The common theme is the club's indecision. And it does not matter what they do once they reach this situation. They lose. Every time. That is the price of indecision, and Arsenal will pay it once more this summer with Aubameyang.