Arsenal: 3 players who will love William Saliba
William Saliba will return to Arsenal this summer. He is set to take a starting role in the heart of the defence. Here are three players who will love playing alongside him.
In the summer, Arsenal will get the present they bought for themselves last year. Centre-back William Saliba arrives at the Emirates after the Gunners guaranteed his arrival in a £26 million move. He might only be 19, but when fit, he was superb for Saint-Etienne over the past two seasons and quickly established as one of the best defenders in Ligue 1. He is expected to take a starting role next season.
So, with Saliba ushered straight into the heart of the defence, here are three players who will love playing alongside him.
3. Matteo Guendouzi
Mikel Arteta has already made it plain that he wants to play with a high defensive line that compacts space further up the pitch and allows the team to more impactfully apply pressure on the opposition. This tactic puts great stress on the centre-backs. They have a lot of ground to cover.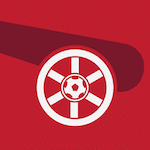 Want your voice heard? Join the Pain In The Arsenal team!
Write for us!
However, for those ahead of them, if they trust the centre-backs to sufficiently protect their own half, it can provide a license to play bravely, taking more aggressive decisions in possession, pressing with more energy and intensity, playing on the edge and influencing the game with more presence and power.
Thus far, Arsenal have not had the centre-backs to successfully play in this manner. It has exposed ill-disciplined midfielders like Matteo Guendouzi. However, Saliba is very comfortable in a high-pressing system. He is extremely athletic and can cover vast spaces thanks to his speed and size. That could free up Guendouzi, who is naturally raw, impassioned, and frantic in his style. Guendouzi is at his best when he has the freedom to play in his high-energy, sometimes unhinged style. That can be detrimental to the structure of the team, but with Saliba in tow, the Frenchman's more aggressive decisions are protected against.