Arsenal: One party to blame for Pierre-Emerick Aubameyang exit
Pierre-Emerick Aubameyang needs a new contract to stay at Arsenal. There is only one party to blame if he does not get one and leaves as a result.
Two more goals for Pierre-Emerick Aubameyang. The fastest Arsenal player in history to reach 50 Premier League goals. It really has been a remarkable season and tenure for the centre-forward, who has continually topped the Premier League's scoring charts since he arrived in January 2018.
But, as is almost the case with Arsenal football club, there is a problem, and in the case of the brilliant Aubameyang, it is the same one that has undermined so many excellent players before him: that wretched contract.
Aubameyang has a year remaining on his current deal. Even worse, he turned 31 last month and, while he shows no signs of slowing down, cannot be expected to maintain his current goalscoring form. So what do you do with a problem like Aubameyang?
Well, according to head coach Mikel Arteta, you sign him to a new deal and do not let him leave the club under any circumstances. The problem with that idea is that Aubameyang might not want to stay. He is, after all, a Champions League-level player staring down a third season without the Champions League.
However, if Arteta's recent comments are to be considered, it very much seems as though Aubameyang wants to stay. Here is what he said in his post-match press conference on Wednesday:
"A player that is able to score as many goals as he's done in that short space of time tells you everything about the importance that he has for us <…> He's willing to stay with us, he's really happy where he is and can see what we're trying to do <…> I leave that [the contract] to the football club and the people that look after those types of contract. Auba knows really well what my thoughts are towards him and the project that I want to create, and how much he's part of that. After that, it's not in my hands."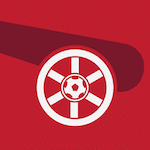 Want your voice heard? Join the Pain In The Arsenal team!
Write for us!
It is clear, then: Arteta wants Aubameyang to stay; Aubameyang seemingly wants to stay. There is just one issue. Can Arsenal come to a financial agreement with Aubameyang? And given the current climate, the egregious contract decisions the club has made in the past, and the potential wage that Aubameyang can demand, that is a rather large hurdle to overcome.
The hurdle, though, is faced by only one party. Should Aubameyang leave this summer, as is highly possible, there will only be one party to blame: Arsenal. Arteta has told the club he wants to keep the player. Now the player wants to stay. They are pushing at an open door. If they fail to step through it, there is no one else to blame.
Whether Aubameyang stays or not remains to be seen. But the pieces are in place for him to at the Emirates next season. There is just one more that must fit into the puzzle, and there is only one party to blame if it doesn't.