Arsenal cannot make Pierre-Emerick Aubameyang mistake with Alexandre Lacazette
Arsenal are in the same situation with Alexandre Lacazette this summer that they were in with Pierre-Emerick Aubameyang last summer. They cannot make the same mistake.
Last summer, Arsenal needed to make a decision on Pierre-Emerick Aubameyang. He had just turned 30, had two years remaining on his contract, was the club's top goalscorer, and posed an interesting problem regarding the team-building process.
As Raul Sanllehi later protested, the club would no longer let players enter the final two years of their deals. Decisions on their futures would be made prior to that deadline, such that the club can either agree to a new long-term deal swiftly or sell the player/s for a decent fee, rather than losing them on the cheap or even for free a year or two later.
That protocol was obviously not in place when it came to Aubameyang. Arsenal, as they have done time and again when it comes to the contracts of their star players, messed up. They did not sign Aubameyang to a new long-term deal and did not sell him.
And now, one year later, they face an even more impossible choice: sell Aubameyang in a pandemic-hit window in which prices will be suppressed, sign him to a new deal when he is well into his thirties and has all the negotiating power, or keep him for another season and then let him leave for nothing. It is a disastrous situation of their own making.
Aubameyang is not the only player in this situation, however. In fact, where he was last summer — a key player in the back-end of their prime with two years remaining on their contract — is exactly where Alexandre Lacazette is now. Lacazette is not the same calibre or importance of player, but he is a year younger. His situation is extremely comparable to Aubameyang's of last summer.
Arsenal, then, cannot afford to make the same mistake. As Sanllehi said so proudly, and yet seemingly so falsely, Lacazette cannot be allowed to enter the final two years of his contract. A decision must be made, whether that be to offload him in the summer or sign him to a long-term contract.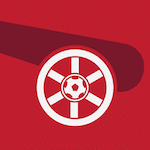 Want your voice heard? Join the Pain In The Arsenal team!
Write for us!
Mikel Arteta was asked about the potential of a new contract in his press conference this weekend. Here is what he said:
"We have to have a chat about the next step with him and get his ideas and his feelings. As I said, I am really happy with him. He's a player that I've always liked, even when I wasn't here, because of what he brings to the team: his qualities, his ability, his work rate. So let's see. Now we are in a crucial moment. It's no time to talk about a lot of contract situations. We still have time and we will do it in the right moment."
The decision, then, has not been made.
As with Aubameyang last summer, Arsenal must not dally when it comes to Lacazette and his future. There are arguments to be made for and against offering a new contract, but either way, the club must be ruthless and efficient. A decision is needed, as the Aubameyang crisis now illustrates.