Arsenal: 5 extra players to sell if Gunners lose FA Cup final
Arsenal must win the FA Cup final to secure European football. Should they lose, they will have only domestic competitions to play next season. With that in mind, here are five extra players they should sell in such a scenario.
In Arsenal's self-sustainable model, gaining European football is crucial to having healthy finances.
Sadly, after a disastrous Premier League campaign in which they secured their worst finish since 1995, they will be without European football next season should they lose the FA Cup final against Chelsea on Saturday. Such a scenario changes everything, including the make-up of a squad that now has to prepare for far fewer games and a mostly weekend-weekend schedule.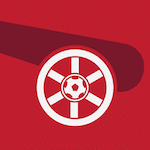 Want your voice heard? Join the Pain In The Arsenal team!
Write for us!
With that in mind, therefore, here are five extra players that Arsenal should look to sell in the summer that they perhaps would look to keep if they were playing in Europe.
5. A goalkeeper
When Bernd Leno suffered what looked to be a nasty knee injury in Arsenal's loss to Brighton, Emiliano Martinez was given a chance to secure the starting job for the remainder of the season. He has done that and more in recent weeks, so much so that some are now questioning whether Leno deserves the number one spot when he returns from injury before next season.
Had Arsenal been in Europe, keeping both would have been possible. You can sell one as the European and domestic cup goalkeeper and the other as the Premier League goalkeeper. Keeping both happy without Europe, however, will not be possible.
They are both starting quality and they deserve to be starters at high-level teams. You cannot satisfy both. Moreover, given Arsenal's need to raise funds to invest in other positions, Martinez and Leno represent terrific value. In fact, both are some of the valuable assets in the squad.
Selling one to fund moves at needier areas of the team is a no-brainer when you can only hold one as the starter. Who that should be, however, is a much more difficult question to answer.