Arsenal Vs Chelsea: Breaking down every battle in the FA Cup Final
Arsenal Defence vs. Chelsea Attack
The first and most telling battle of this game will likely be a battle of the backups. In other words, Emi Martinez versus Willy Caballero.
Both men are touted as the second-choice keepers, and yet their managers have relied on them to safeguard the net in the most important games — Lampard has had more choice than Arteta, but the choice is the same. Caballero has been a steadfast presence and is trusted far more than the flighty Kepa Arrizabalaga.
Martinez, meanwhile, has been an absolute rock behind the Arsenal backline, making wonderful saves look easy and has begun to force the question about who may start next season, something nobody expected when he first stepped on for an injured Bernd Leno.
The defensive matchup more generally is frightening for both sides. Both backlines will deal with some serious pressure during the match, and it is unlikely that they will be able to deal with it.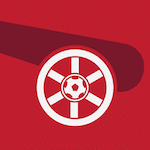 Want your voice heard? Join the Pain In The Arsenal team!
Write for us!
David Luiz hit record heights this season, as the first player to concede five penalties in a Premier League season. It is not a stellar record. He is an excellent defender in the air — he looked like prime Alessandro Nesta against Manchester City — but that's not where Chelsea will threaten the backline.
Luiz's first step is concerning, especially when married with a lack of concentration and overall awareness. Chelsea are a threat when their centre-forwards make darting runs to the front post and meet a low cross, a trademark move of both Olivier Giroud and Tammy Abraham. Giroud will likely start up front for Chelsea. He is a consummate goal poacher, which is a problem in the making.
And the player who is likely to create the majority of those crosses is Christian Pulisic. His one-on-one matchup with Rob Holding is frightening. Holding is strong and composed, but he is noticeably weak on his left foot and slow off the mark. Pulisic is in electric form at the moment. It is easy to envisage him running rings around Holding.
The spaces behind the wing-backs will also be an area of concern for both sides. The barnstorming Marcos Alonso will keep Hector Bellerin busy, which could isolated Holding against Pulisic, while Reece James has a terrific delivery and will need to be closed down in wide areas. lt could be a very long 90 minutes.