Arsenal: Loan, not permanent deal, the best Philippe Coutinho structure
On Friday morning, conflicting reports linked Arsenal with a permanent or loan deal for Philippe Coutinho. Should they sign the Barcelona star, a temporary structure would be far more beneficial.
Arsenal are seemingly stepping up their interest in Philippe Coutinho. Numerous reports now claim that the Gunners and Barcelona are negotiating a potential deal regarding the Brazilian playmaker, but the structure of those deals is extremely different.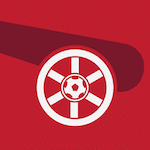 Want your voice heard? Join the Pain In The Arsenal team!
Write for us!
On the one hand, the Independent reports that Matteo Guendouzi and £9 million has been offered in a permanent swap deal between the two players; on the other, the London Evening Standard claims that Barcelona are not interested in Guendouzi and have offered Coutinho on a loan in which they will pay half his wages but demand a €10 million fee.
Both reports suggest that Mikel Arteta is keen to bring Coutinho to the Emirates as he searches for greater creativity in midfield and has had enough of Guendouzi and, per the Independent, wants him 'out of his squad regardless'. But of these two structures: a permanent deal in which Arsenal lose Guendouzi or a loan deal that limits the long-term value they gain from Coutinho, which is the better move?
Well, given the club's current trajectory and need to rebuild under Arteta, oddly enough, the temporary solution would be the more beneficial here. That may sound odd. Surely securing a talented player over a longer period of time is more helpful than agreeing to a temporary deal that might only gain one year's worth of service, but in this specific case, Coutinho is far more useful as a short-term bump.
Should Arsenal sign him on a permanent deal, they will have to pay his wages. These will comfortably be north of £200,000 per week. At present, the club must cut their wage bill, not add to it. He is also 28. Ozil was 29 when he signed his bumper £350,000-per-week contract and we all know how that played out. Of course, Coutinho might not end the same way, but it is not the most prudent approach to a bloated wage bill.
They would also lose one of their key assets to offload this summer in Guendouzi. While Guendouzi's future at the club is all but over, he can be extremely valuable in the transfer market. Swapping him for a hugely expensive, 28-year-old who has not performed at a high level for several years but does have talent is not the best use of that value.
Conversely, if signing Coutinho on a loan, Arsenal would enjoy the immediate bump he would provide them, which might get them back into the Champions League, not be shackled by a crippling wage, will pay a similar up-front fee, and will still have Guendouzi to conduct another swap deal and add a second player. Juventus have reportedly shown interest in Guendouzi.
When considering all the factors, therefore, it is quite clear which of these two deals is the best business. Whether Arsenal will conduct their transfer work with this in mind, however, remains to be seen.