5 Arsenal alternatives to David Luiz in defence against Slavia Prague
Arsenal head into Thursday's Europa League quarter-final clash against Slavia Prague without David Luiz in central defence. Mikel Arteta has a decision to make.
Think Project Restart: David Luiz makes an error for Raheem Sterling's goal, needlessly tugs Riyad Mahrez's shirt, concedes a penalty and gets himself sent off. A remarkable hat-trick that in the context of the Brazilian as a whole wasn't actually all that remarkable.
Error prone and guilty of losing concentration at key moments, such displays were precisely the reason why a growing contingent felt that he shouldn't have been awarded with a new one-year contract in north London.
Fast forward to the final 13 matches of the season – the maximum Arsenal could play – and his absence from the team for the biggest match of Mikel Arteta's reign is keenly felt, in a negative sense.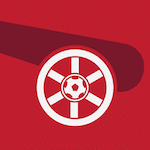 Want your voice heard? Join the Pain In The Arsenal team!
Write for us!
5 Arsenal alternatives to David Luiz in defence for Europa League quarter-final against Slavia Prague
There are umpteen better right-sided central defenders than Luiz the Gunners could have. The key being 'have' since, well, they don't have anyone else who can match the skillset the 33-year-old has.
When all his creases are ironed out and his admirable qualities shine, he can be an excellent centre-back for the big occasions. His range of pass and leadership in high pressure situations is a vital tool, even if the frequency of such performances are irregular.
For Thursday night's crunch first leg, he'd be a shoo-in to start in this team.
Out for the 'upcoming weeks' after undergoing knee surgery, Arteta is left to ponder other options that can come into that position to provide his side with the best chance of victory.
He has a few options, based on the idea that Gabriel will keep his place.
Rob Holding – Centre-Back
The obvious candidate, based off of the decision to field Rob Holding in his stead against Liverpool, would be to keep the same pairing as the 3-0 defeat.
It wasn't the best of outings for anyone on the night, not least Holding who once again was found guilty to have allowed someone distinctly shorter than him to win a header in the box. That fact does overlook the outrageous delivery from Trent Alexander-Arnold, mind you.
Holding is a 6.5/10 defender who can match that level but rarely ever exceed it. Signing him down to a new contract made sense following not just a decent spell of form but in terms of matching the homegrown quota, having him as a squad option and protecting his value.
Not a regular starting centre-back for a 'top six' club, he is still the candidate Arteta is most likely to opt for given his experience.
There are numerous faults to Holding's game, the like of which may never be eradicated and instead only briefly tempered, but when he's angry and finding himself under the cosh, he can bat away a healthy number of deliveries into the box.