Mikel Arteta Set To Forge His Arsenal Legacy In Coming Weeks
Mikel Arteta is now set to cement his legacy.
Despite already claiming his first trophy last season, the most challenging run of his young managerial career awaits him. Arsenal currently sit in fifth place after five Premier League matches.
The Gunners have amassed nine points from three wins against Fulham, West Ham and Sheffield United. The north London outfit has only tasted defeat at the hands of the two perennial league powerhouses Manchester City and defending champions Liverpool, both losses coming away from home.
At the moment it can be argued that Arsenal have played up to expectations so far, beating teams that they should and losing to arguably the best two teams in England. However, with upcoming matches against Leicester City, Manchester United, Aston Villa, Leeds, Wolves, and Tottenham as well as the advent of a busy Europa League group stage, Mikel Arteta will face his most pivotal time in charge at the Emirates.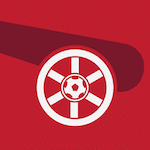 Want your voice heard? Join the Pain In The Arsenal team!
Write for us!
This is set to be one of the most competitive and wide-open Premier League seasons in recent memory. City are still one of the deepest teams in all of Europe with a talent pool that will surely guarantee them a run at the title, but Pep Guardiola's men seem to lack that X-factor that has made them such an unstoppable machine since his arrival in England.
After a nasty injury in the Merseyside derby that has damaged Virgil van Djik's anterior cruciate ligament, Liverpool are certainly not the same juggernaut that won the Premier League and Champions League in consecutive seasons. With this sudden power shift, there is a real opportunity for ambitious clubs to take advantage of City and Liverpool's vulnerabilities.
Arteta Has Done Right at Arsenal
Arteta has seldom put a foot wrong in his first months managing at the highest level. The Spaniard has brought a sense of solidarity, cohesion and fight back into a floundering Arsenal team. With the development of players like Bukayo Saka and Ainsley Maitland-Niles, impressive man-management of wayward figures like Granit Xhaka and David Luiz, as well as convincing club captain Pierre-Emerick Aubameyang to remain at the club, Arteta has proven to be a massive hit with the first team.
Furthermore, by securing the club's 14th FA Cup with wins against his former mentor Guardiola and new rival Frank Lampard, Arteta also endeared himself to the fanbase.
Yet with so much to play for in the league and the added strain of European football returning, Arteta must now continue to etch his name into history. Fans can compartmentalize losses against City and Liverpool.
We may not like it and there are surely many eyebrows raised by our general approach to the games, but those are in essence Arsenal's two hardest games of the season. The club's next six fixtures come against direct rivals who will be battling Arsenal for European places and possibly so much more.
Arteta will have to prove himself against some of the most exciting clubs in the Premier League. Aston Villa is currently the only team in Europe's top five leagues to maintain a perfect start to the season. The purchases of Ollie Watkins, Emiliano Martinez – as well as the loan for Ross Barkley – has added serious depth and talent around star player Jack Grealish. Villa gave Arsenal a massive test at home last season and with their recent improvements, this will surely be another difficult home game.
Leicester and Wolves have established themselves as top-six contenders in recent seasons. Both teams finished above Arsenal last term and have two well-respected managers at the helm.
Wolves and Leicester go about things very differently. Nuno Espirito Santo's men are infamously stubborn and difficult to break down, playing in arguably the best version of the 3-4-3 system in England. Meanwhile, Brendan Rodgers has a balanced but high-powered Leicester side that recently put five goals past City at the Etihad. Arsenal will have to find ways to be effective against two contrasting styles and Arteta will be embroiled in two intense chess matches.
Marcelo Bielsa's Leeds are the darlings of the Premier League. Neutral fans around the world have fallen in love with this hardworking and electrifying team. Leeds' high-energy style and collection of skilled players make them a handful for any side, but their high press will be especially difficult for Arsenal who will look to play out from the back.
Arteta claimed victory over Bielsa last season in the FA Cup and many overlooked that achievement, but in retrospect, beating Bielsa's men was just as impressive as beating City and Chelsea in the final two rounds of the competition.
Arsenal's Big Two Fixtures
The two fixtures that Arsenal fans will be eager to win most will be against Manchester United and Tottenham. Both games come away from home and present a huge chance for the Gunners to finally rectify their terrible away record at the 'big six'. Man Utd are incredibly vulnerable at the moment. The Red Devils' win against Newcastle does not assuage the shortcomings they have suffered early on this season.
Further distinguishing himself from contemporaries like Ole Gunnar Solskjaer will help Arteta maintain his goodwill with the fans, and tactically there is no reason Arsenal should be outmaneuvered.
Beating Jose Mourinho would instantly gain Arteta a place in Arsenal folklore. There is probably no player, manager or official who is more loathed by supporters that the Portuguese tactician. Last season's loss to Spurs felt especially damaging, and a win away in the North London Derby on December 5th would easily be Arteta's best league result in his young career.
With all of these difficult games on the horizon, Arteta will have to balance his squad rotation with the return of Europa League football and assimilate high-profile midfielder, Thomas Partey, into the first team. Arteta has shown great charisma and intelligence to steady the ship and give fans hope but now he will have to elevate to a new level in order to forge his legacy.