Arsenal 3-0 Dundalk: 3 Things We Learned From Europa League Cruise
Arsenal did what we all hoped they would, beat Dundalk in the Europa League.
Nothing other than a convincing win would have sufficed – easy to say when you win do actually win convincingly – but that was exactly what Arsenal produced on Thursday.
A relatively lethargic, if still dominant, opening 30 or so minutes went by without testing the opposition keeper, as the limited spaces that were available weren't attacked well enough.
Getting a slice of fortune for the opener, it forced Dundalk to push up a few yards (they couldn't go any deeper) and leave themselves exposed, which Arsenal did well with the turnover just before half-time culminating in Joe Willock grabbing a second.
The floodgates were expected to open in the second half, and with less than 60 seconds on the clock it appeared they would. Nicolas Pepe's unreal piece of skill and fabulous finish got him on the score sheet, but despite spending most of the following 44 minutes camped in the Dundalk half, no more goals were forthcoming.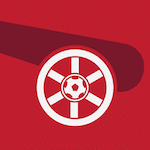 Want your voice heard? Join the Pain In The Arsenal team!
Write for us!
Here's three things we learned from Thursday's victory.
Nicolas Pepe is Like a Dysfunctional Fan
How do you go about appropriately summerising someone who can be frightfully average for 45 minutes and then produce a goal of such magnificence 30 seconds after the restart?
The Goal of the Season competition can be curtailed already. Stopping the ball with his studs then rolling it onto his wrong foot was skillful in itself, but to then hammer an effort into the top corner with no backlift, and on his wrong foot, is truly stunning. A strike to savour.
Shame about the rest then, eh? It feels wrong to criticise a player who scored a goal that no other player in the squad is capable of, but there were countless frustrating aspects of his first half showing that can't go unsaid.
He lost possession 15 times in the period. Yes, 'Alexis Sanchez did it all the time', but there is a difference in where you lose the ball and how balanced the positives are with the negatives. One moment we see Pepe score the Goal of the Season, while before that he hit a corner into the side netting.
Arteta would be pulling his hair out were it not glued to his head. Some screamingly hot from Pepe, and some bitterly cold. When will we see a better balance?
Reiss Nelson Lacking Only One Element
That is exactly what we wanted to see from Nelson tonight. Every time he collected the ball he was aggressive, charging head first towards the byline but with a delicate helping of poise and calmness added.
Physically he looks stronger, too. It was fair criticism in previous seasons that suggested he needed to bulk up, something that he's clearly done as he was less fragile on the ball and harder to retrieve possession from. A big claim considering Brian Gartland at the back doubles as a fridge in his spare time.
As well as that, he has excellent balance when he's at full pelt. This means that if he's marauding into a dead end he still has the technique to chop inside or stop the ball dead without letting up the pressure. An all round fine outing from the forward, who is missing just one element in order for him to be getting regular Premier League minutes: end product.
Some of his crosses on Thursday were accurate and well struck, but there is still room for improvement in that department. Nelson isn't far off, but of all the areas in his game that need fine-tuning, it's that final touch.
One of Joe Willock's Better Nights in an Arsenal Shirt
No player in the Arsenal squad gets as rough of a ride than Joe Willock. Even the players who've had more chances to prove their worth and were brought in on money, not through the academy, get less stick than the 21-year-old.
Man of the match against Dundalk, it would be the easy avenue to take by suggesting Willock did something different. Of course he played extremely well, but he's being doing all the same tricks, runs and drives that he's been flaunting since he broke through. The only difference is that everything came off against Dundalk.
Lambasted frequently for carelessly giving the ball away, the reasons for that are a willingness to take risks. Willock loves making runs from deep, carrying the ball long distances and opting for the trickier pass. This has been his style since his youth days.
Admittedly he was up against inferior opposition on Thursday, but no matter who he faces, he wears his heart on his sleeve; always confident and never afraid to receive scorn for over-exuberance in forward areas.
That hunger to get in the box and the engine to back him up, he offers a unique trait none of the other central midfielders at the club can provide. How often we'll see all of Willock's positive intentions pay dividends remains to be seen, but he was near enough spotless against Dundalk.